Have a look inside The Infographic Energy Transition Coloring Book! Our infographics break down the complex fields related to the Energy Transition – technology, policy, and society. This book includes three chapters with 33 infographics and form the foundation for our award winning coloring book.
Global Energy & Emissions: A New Hope
CHAPTER 1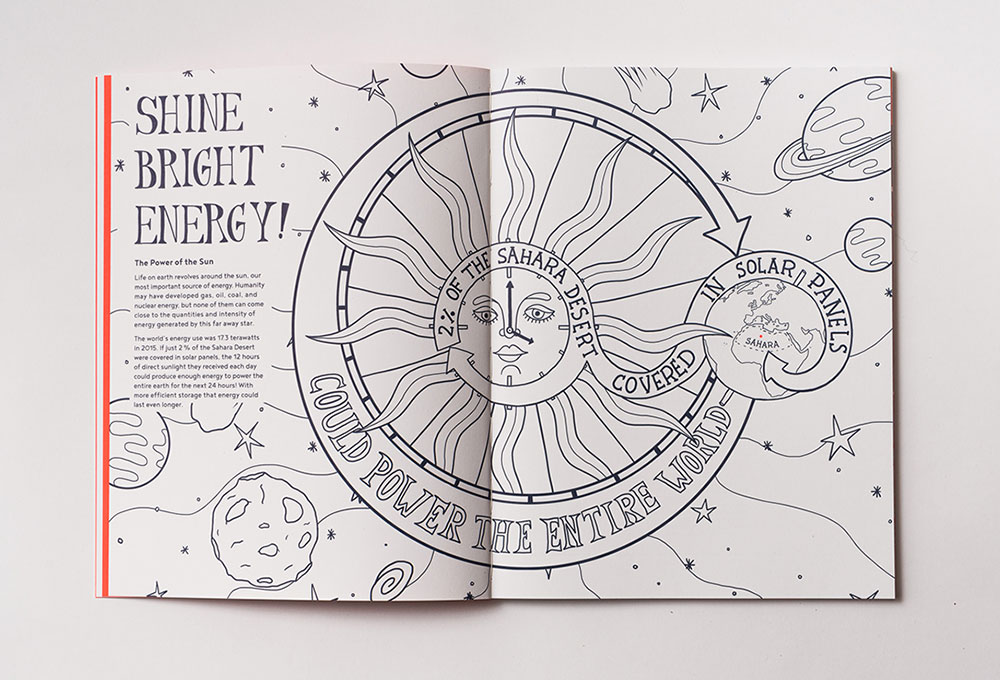 Shine Bright Energy!
The power of the sun
Renewable energy is available in quantities beyond our imagination! Solar panels in just 2% of the Sahara Desert alone could power the entire earth!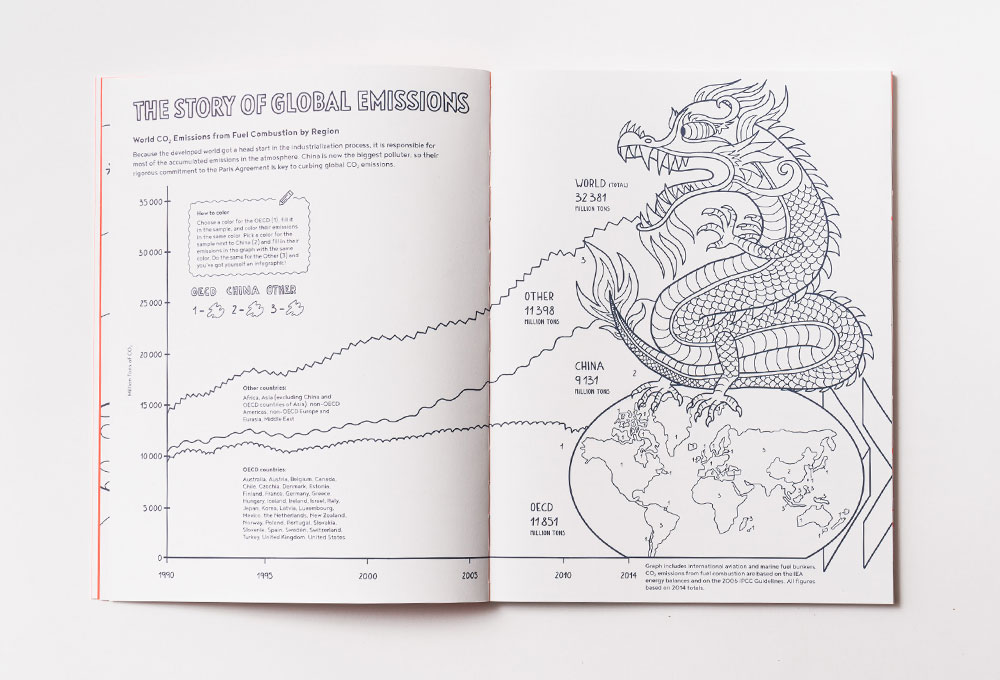 The Story of Global Emissions
World CO2 emissions from fuel combustion by region
We are all to blame for the new and accumulated CO2 emissions in our atmosphere, but the West more than others, and China is catching up!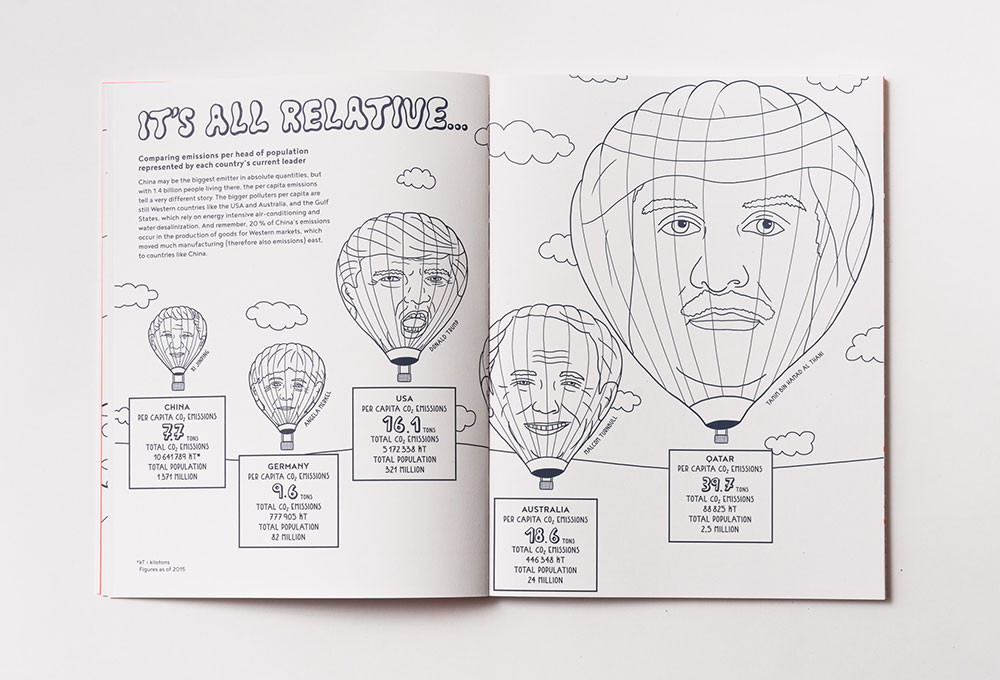 It's All Relative
Comparing emissions per head of population represented by each country's current leader
Western countries and the Gulf States continue to be the biggest emitters per capita by far!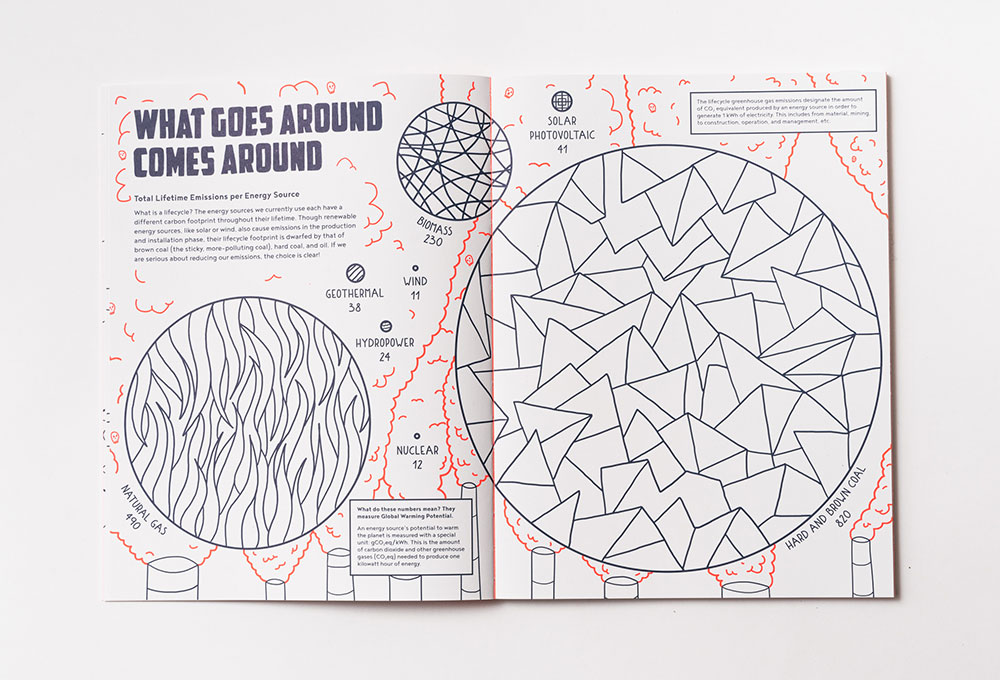 What Goes Around Comes Around
Total lifetime emission per energy source
Renewable energy from solar or wind generates the lowest lifetime CO2 emissions, even including the emissions caused during the production of the panels or turbines!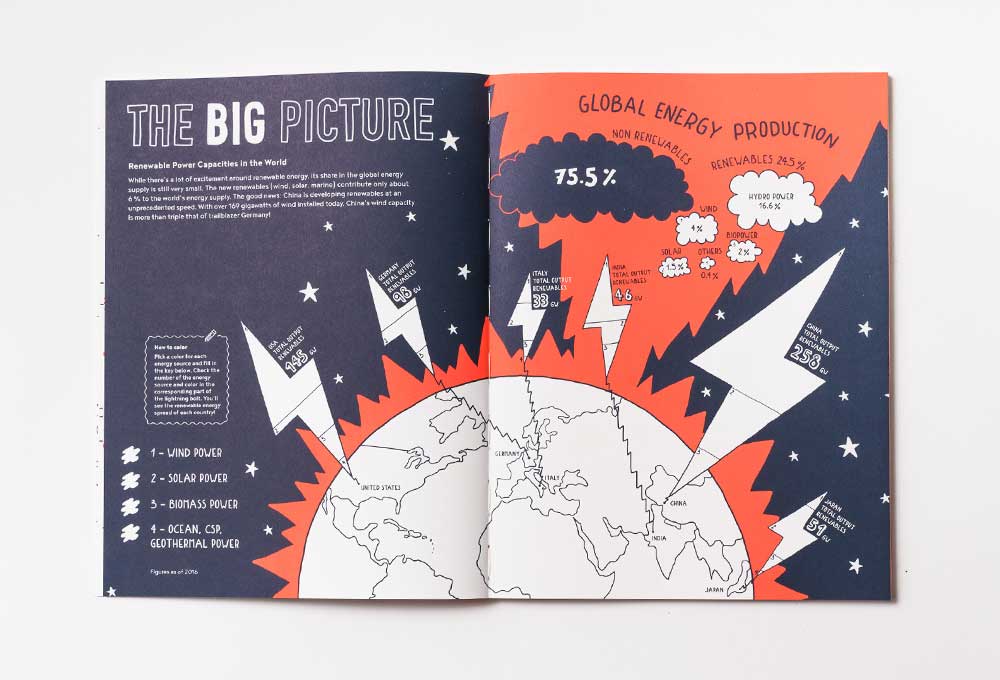 The Big Picture
Renewable power capacities in the world
Renewable energy is on the rise, but fossil fuels continue to dominate the global energy matrix.
The Energy Transition in Germany
CHAPTER 2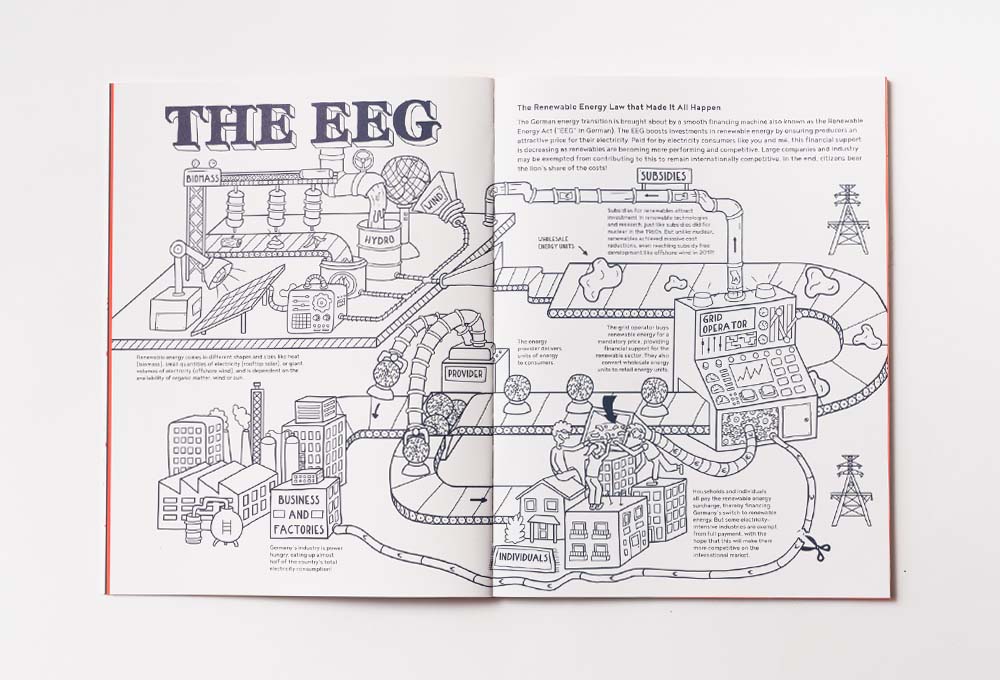 The EEG
The renewable energy law that made it all happen
The German energy transition is driven by a sophisticated legal framework. At its core, the Renewable Energy Act, or EEG (Erneuerbare Energien Gesetz)!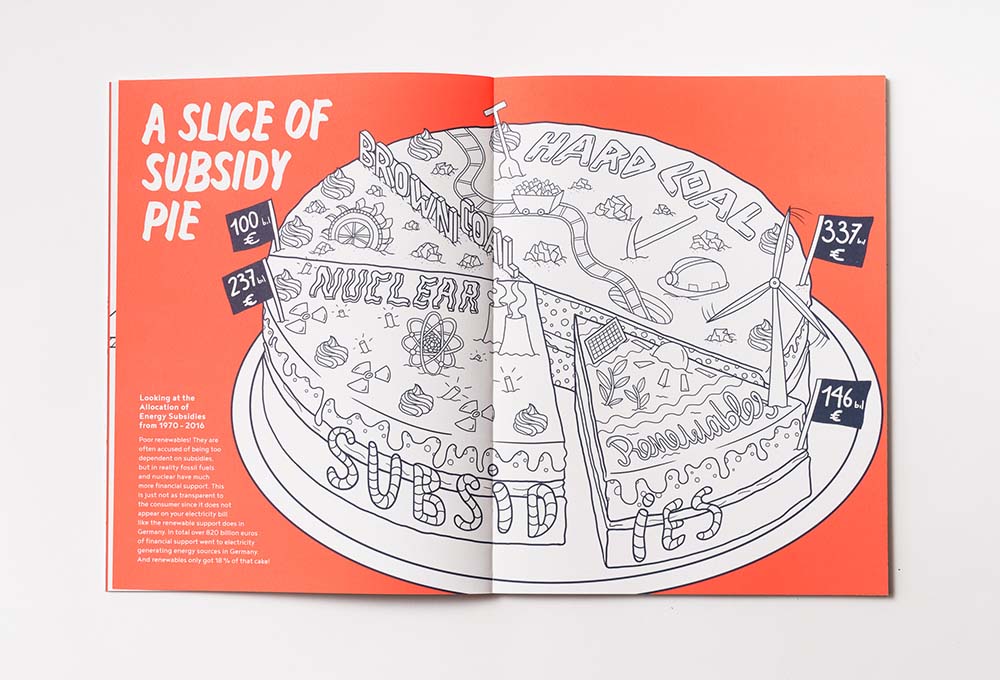 A Slice of Subsidy Pie
Looking at the allocation of energy subsidies from 1970 – 2016
There is a lot of talk about how expensive renewable energy is, and how they should be competitive without subsidies. Turns out, coal and nuclear have received far more subsidies than renewables ever did!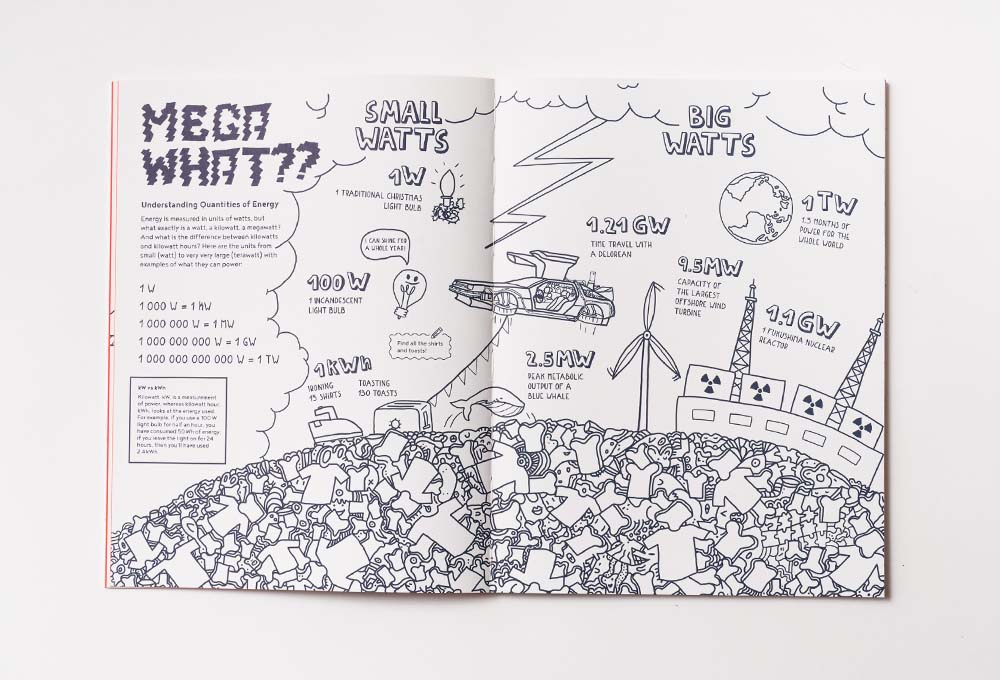 Mega What??
Understanding quantities of energy
How do you count and measure energy? What do these units like kilowatt/hour and gigawatt even mean? This will help you talk like a pro!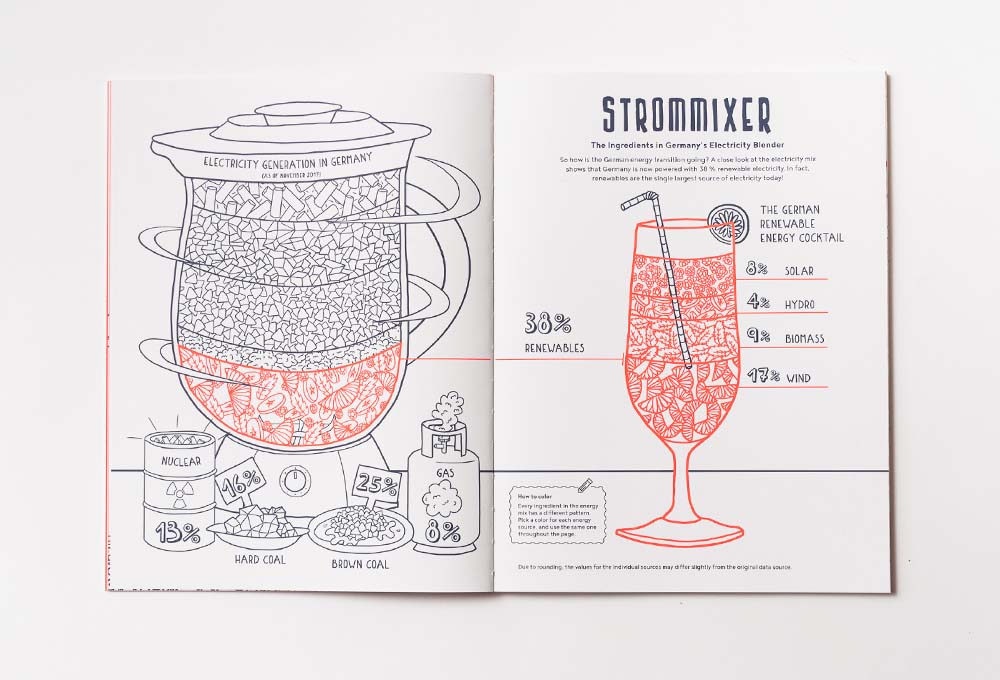 Strommixer
The ingredients in Germany's electricity blender
In 2017, 38% of Germany's electricity was produced with renewable energy sources, an impressive share! The rest of the mix is made up of the usual fossil fuels.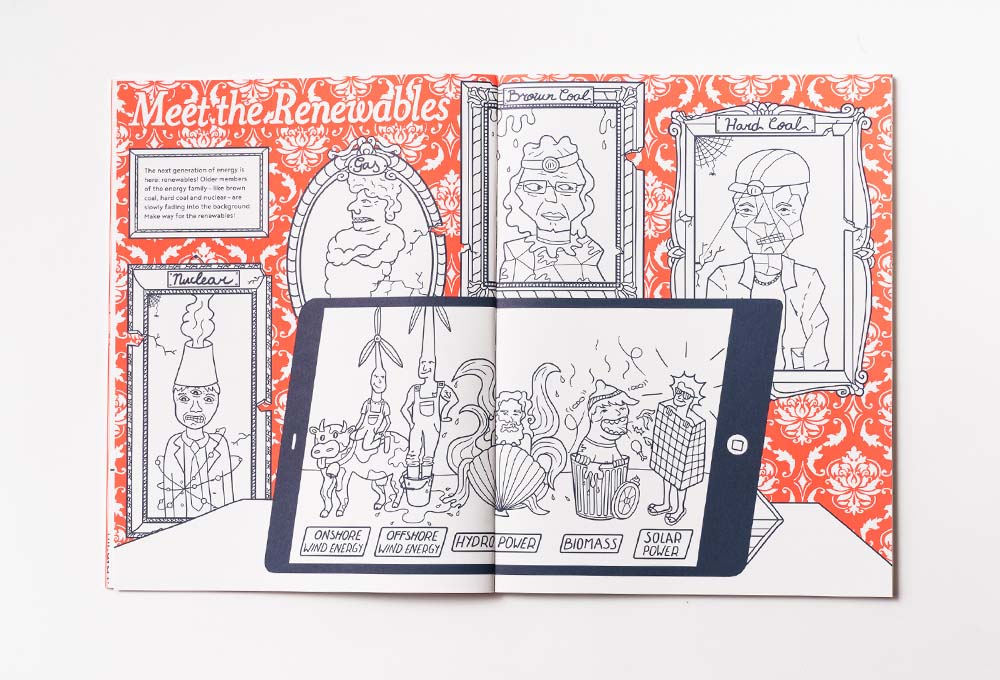 Meet the Renewables

Renewable energy is the future! Time for the older generation of energy to fade away.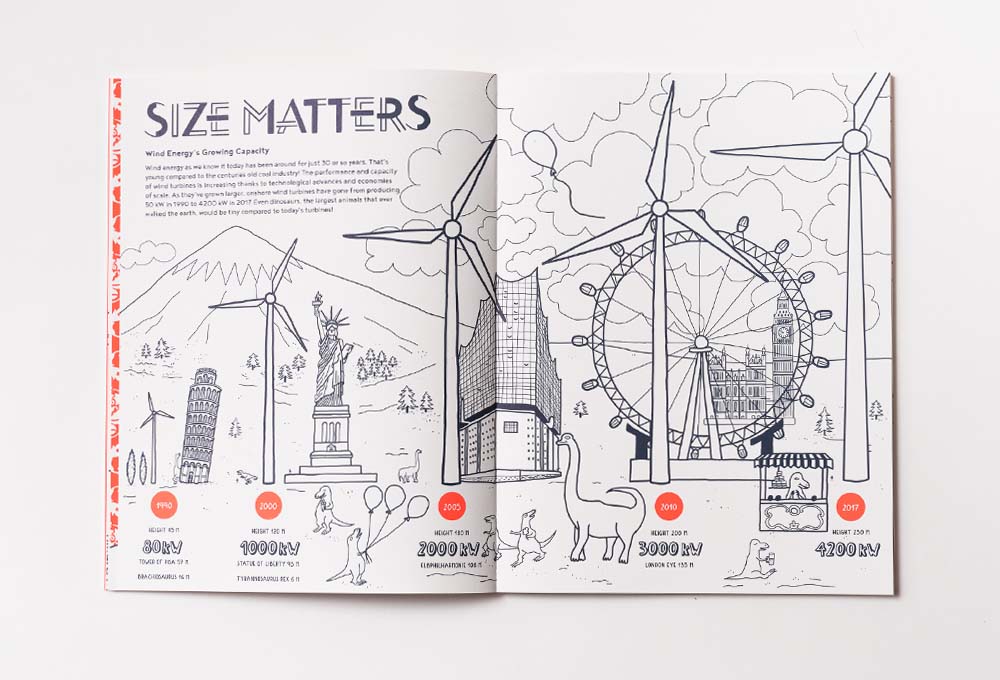 Size Matters
Wind energy's growing capacity
Wind energy has increased in capacity, increased in size and decreased in costs over its short lifetime of 27 years!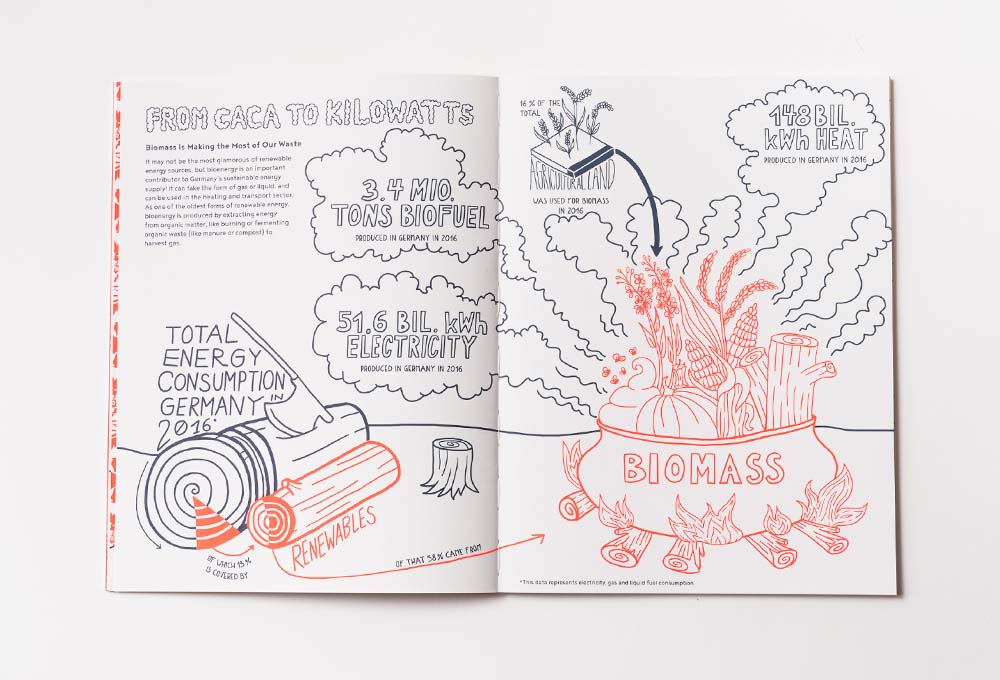 From Caca to Kilowatts
Biomass is making the most of our waste
Biomass is a key element in Germany's renewable energy mix.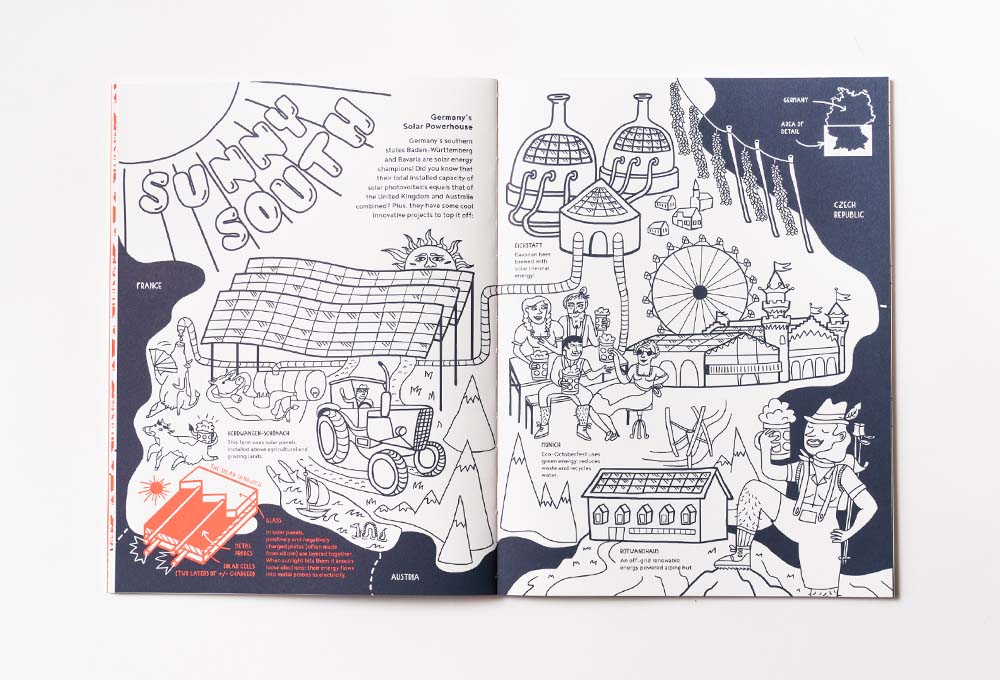 Sunny South
Germany's solar powerhouse
Germany has vast solar energy potential, and especially in the south a wonderful variety of new solar applications and developments is taking place!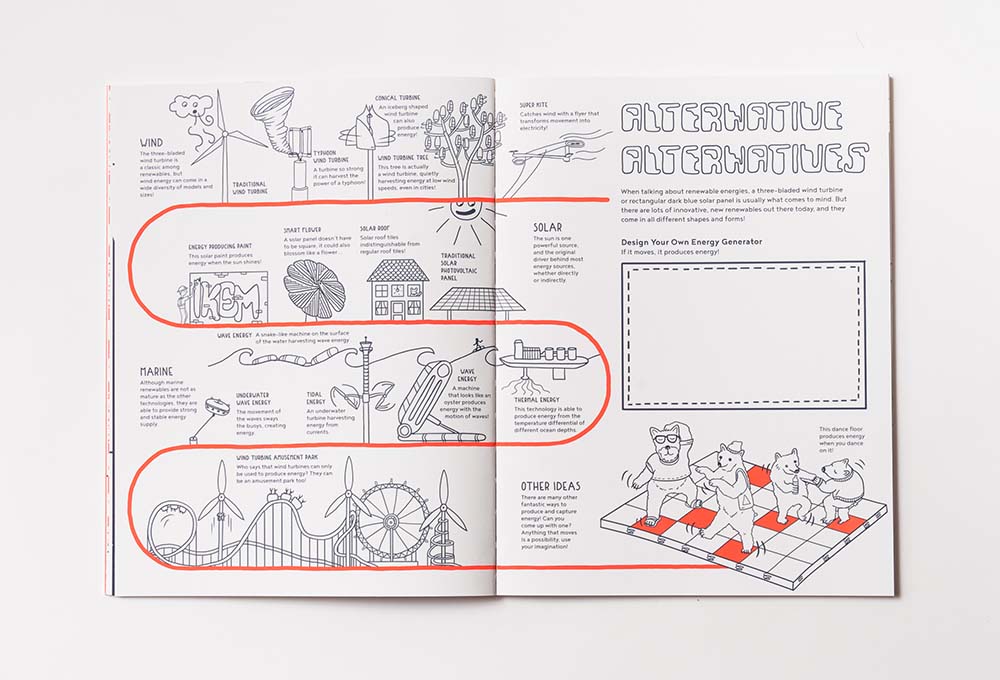 Alternative Alternatives

Renewable energy can take many shapes and forms, from wind kites to solar paint, the sky is the limit!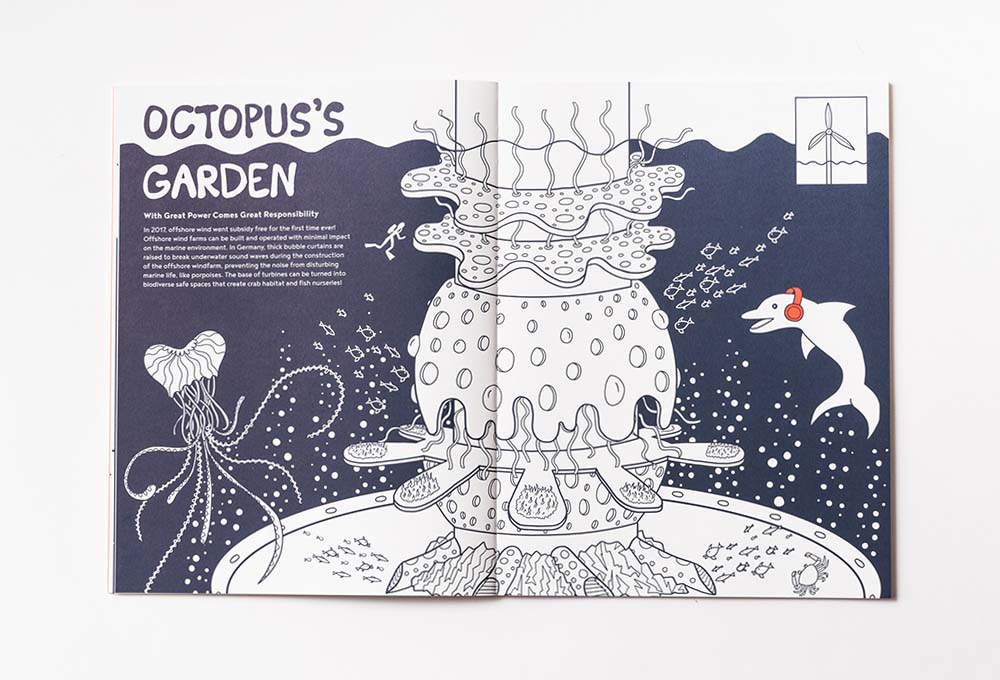 Octopus's Garden
With great power comes great responsibility
Plan it right and offshore wind energy not only offers high capacities for renewable electricity, but a space for aqua culture and fishing nurseries too!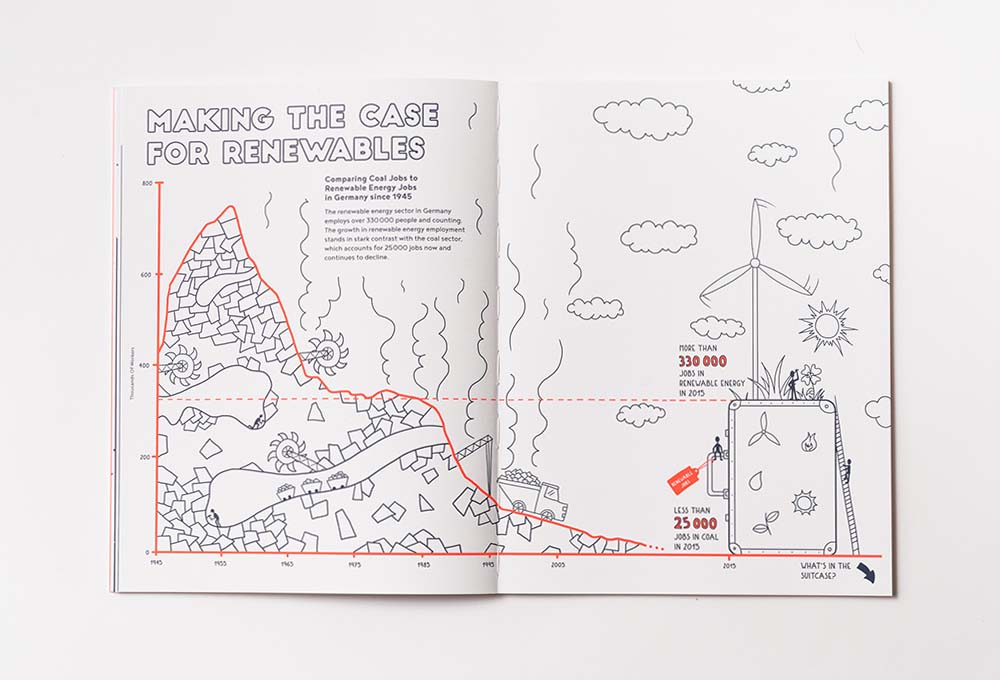 Making the Case for Renewables
Comparing coal job to renewable energy jobs in Germany since 1945
Jobs in the renewable energy sector are growing fast, and jobs in coal is continue to decline.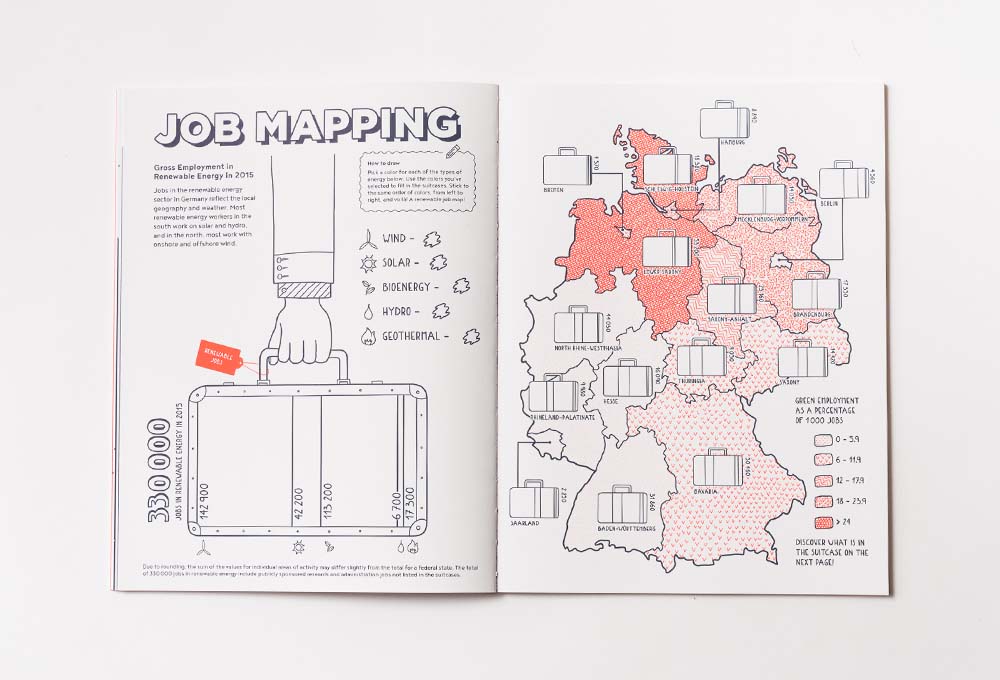 Job Mapping
Gross employment in renewable energy in 2015
Renewable energy are visualized here across Germany, with wind energy jobs in the north and solar energy jobs in the south!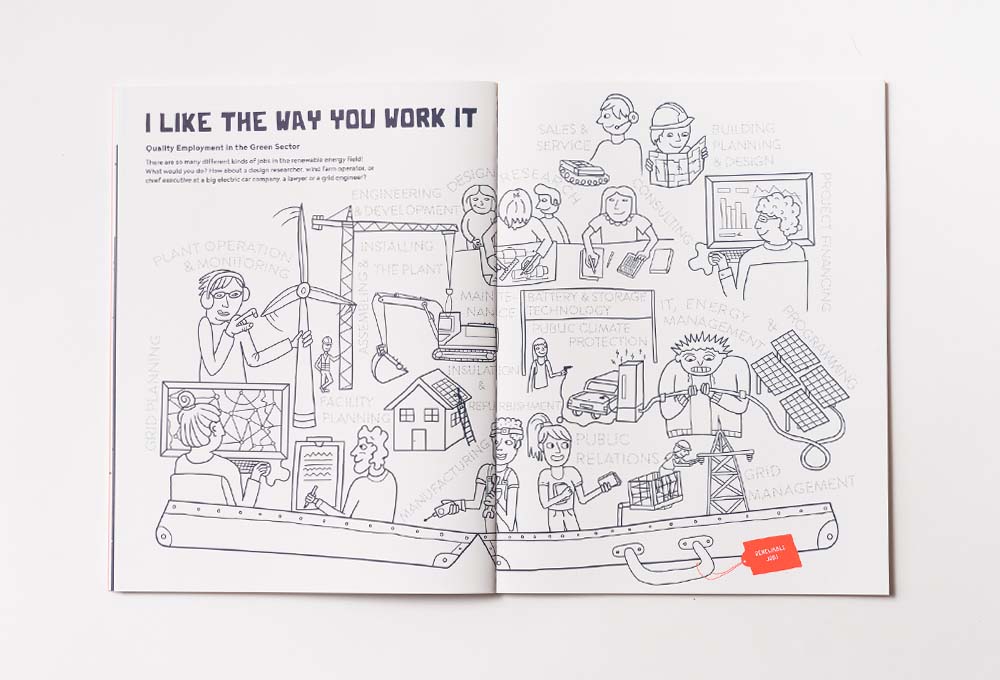 I Like the Way You Work It
Quality employment in the green sector
The jobs in renewable energy are multiple and diverse, ranging from engineer to public relations.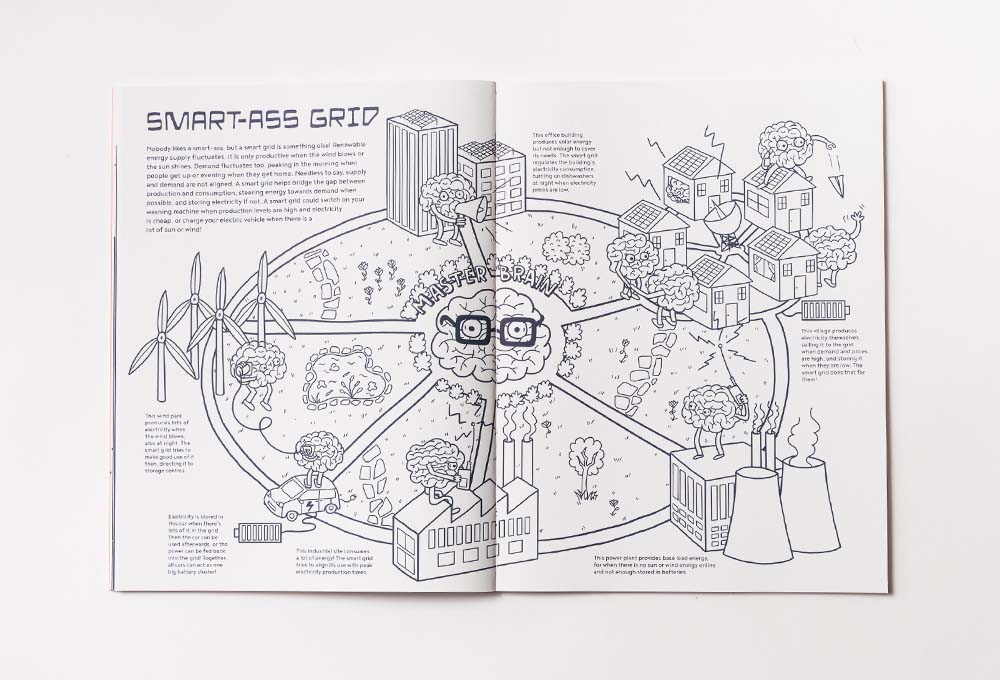 Smart-ass Grid
Smart grids play an important role in the sustainable energy system of tomorrow. Check out what they can do!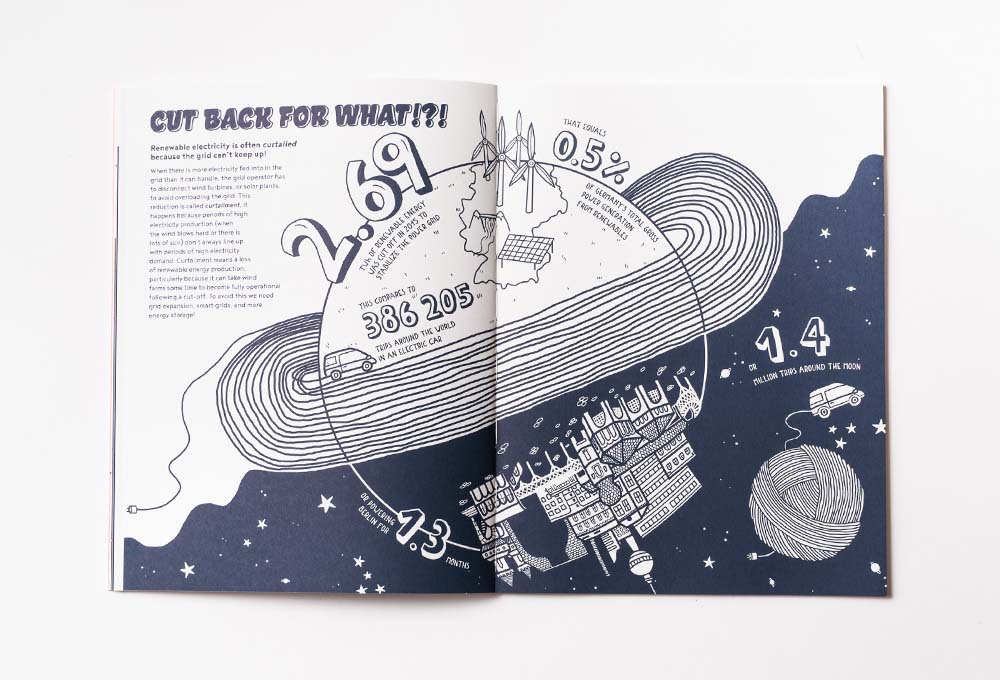 Cut Back for What!?!
Renewable electricity is often curtailed because the grid can't keep up!
Renewable energy sometimes produces so much electricity that the grid cannot absorb it, and sadly going to waste.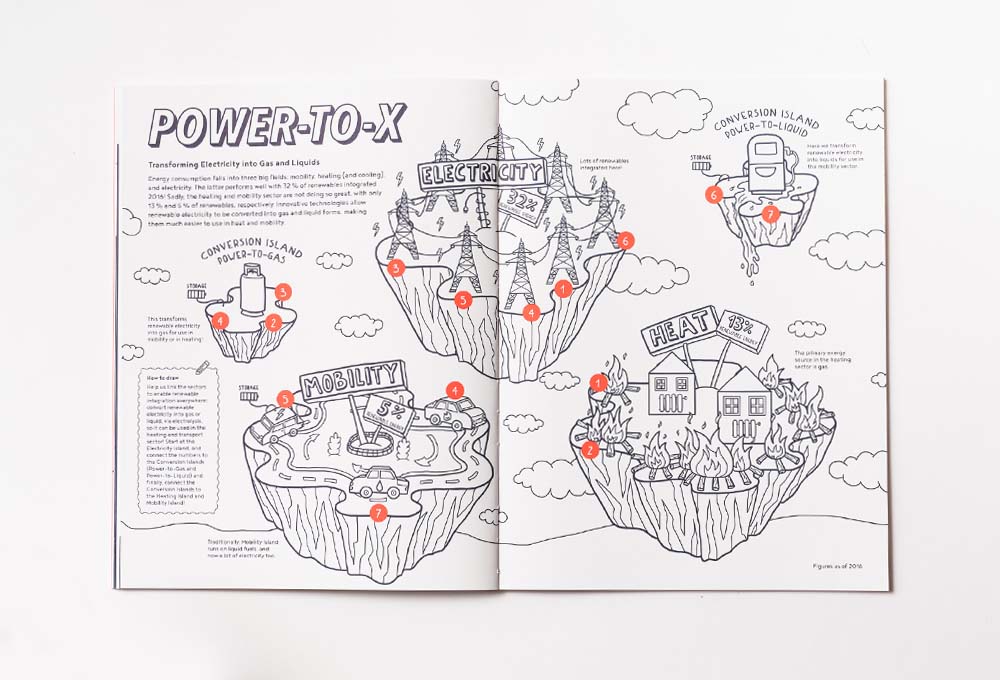 Power-to-X
Transforming electricity into gas and liquids
We must develop ways to absorb renewable electricity in the heating and transport sector. Converting it into gas or liquids is part of the solution!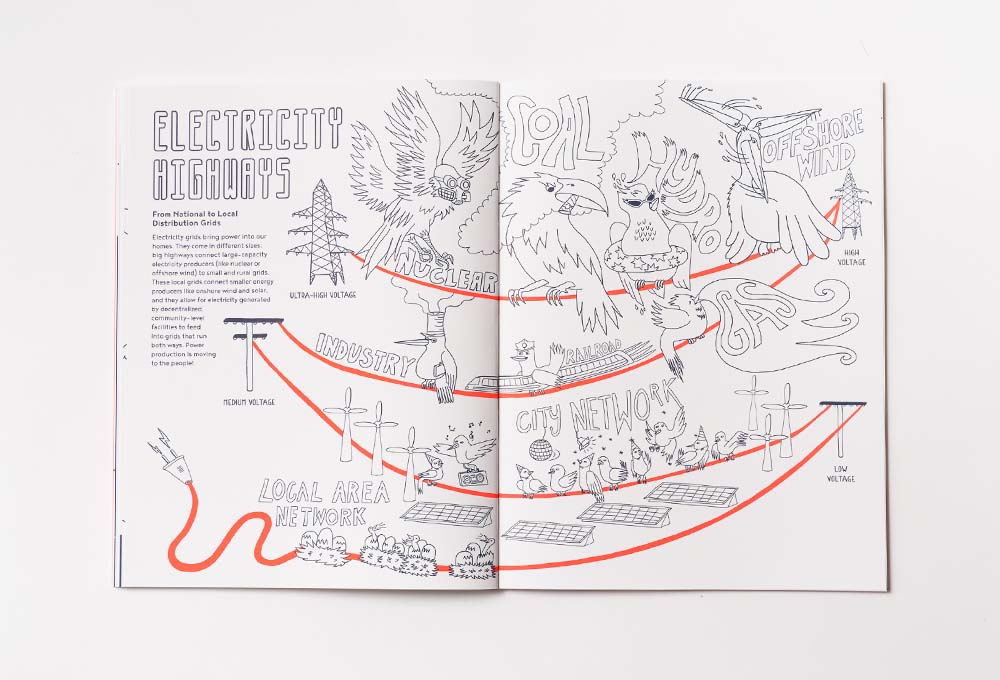 Electricity Highways
From national to local distribution grids
The electricity network transport renewable energy consists of big long distance grids and small local grids.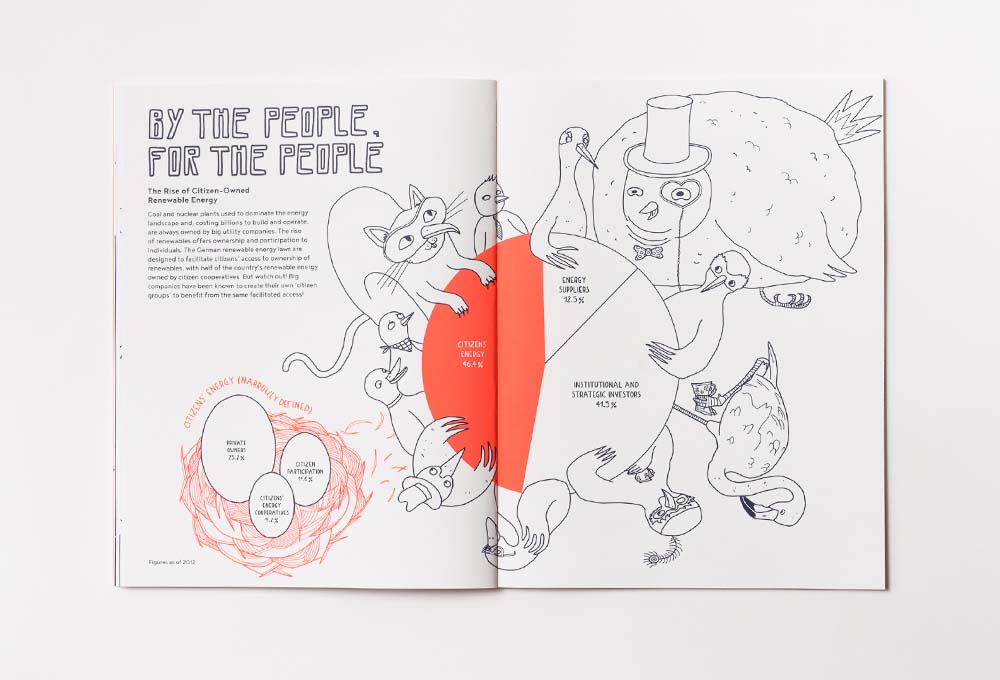 By the People, For the People
The rise of citizen-owned renewable energy
Renewable energy brings ownership and empowerment to the people, with over 50% of renewable energy owned by citizens in Germany!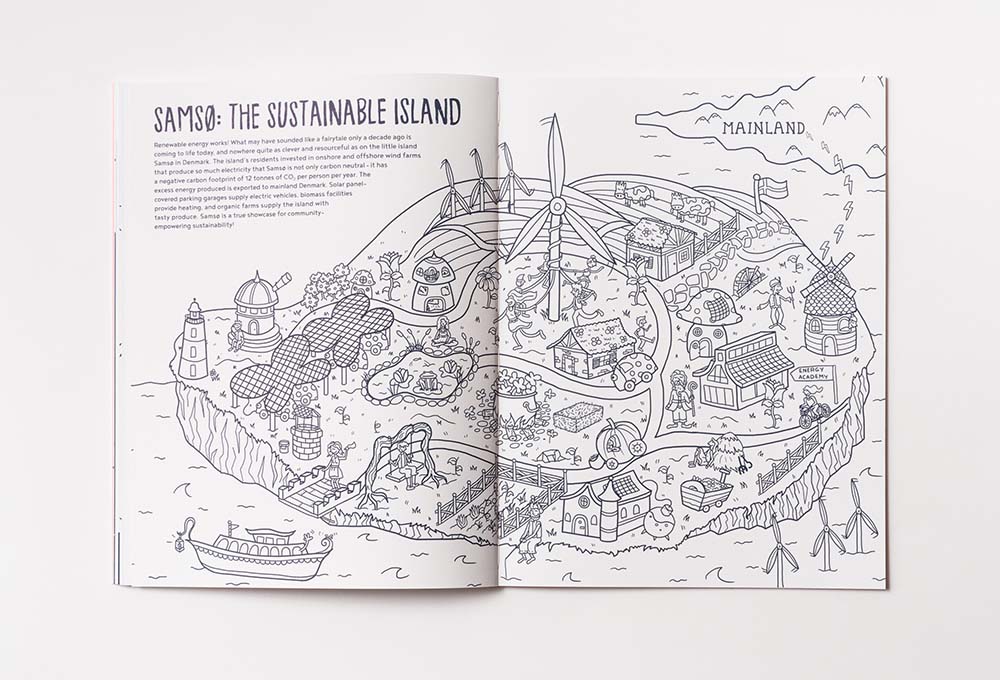 Samso: The Sustainable Island
Sustainability is not a fairytale. The island Samso is a showcase example of climate-friendly progress and wellbeing, built on renewable energy and community empowerment!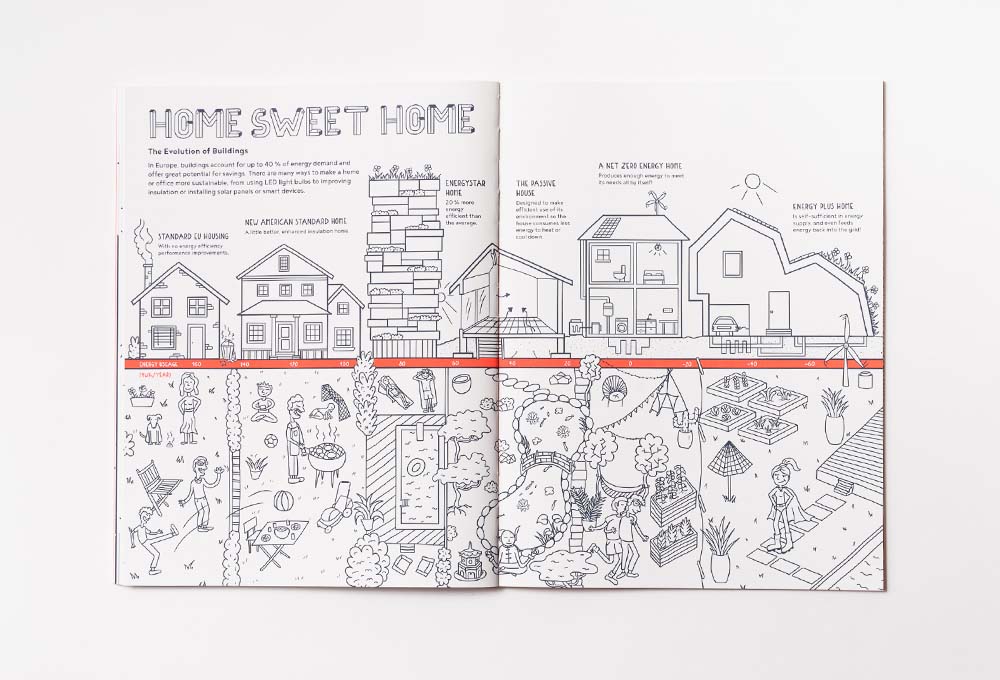 Home Sweet Home
The evolution of buildings
The building sector is a huge consumption center of energy, and has gotten a lot better at saving energy over the past decades!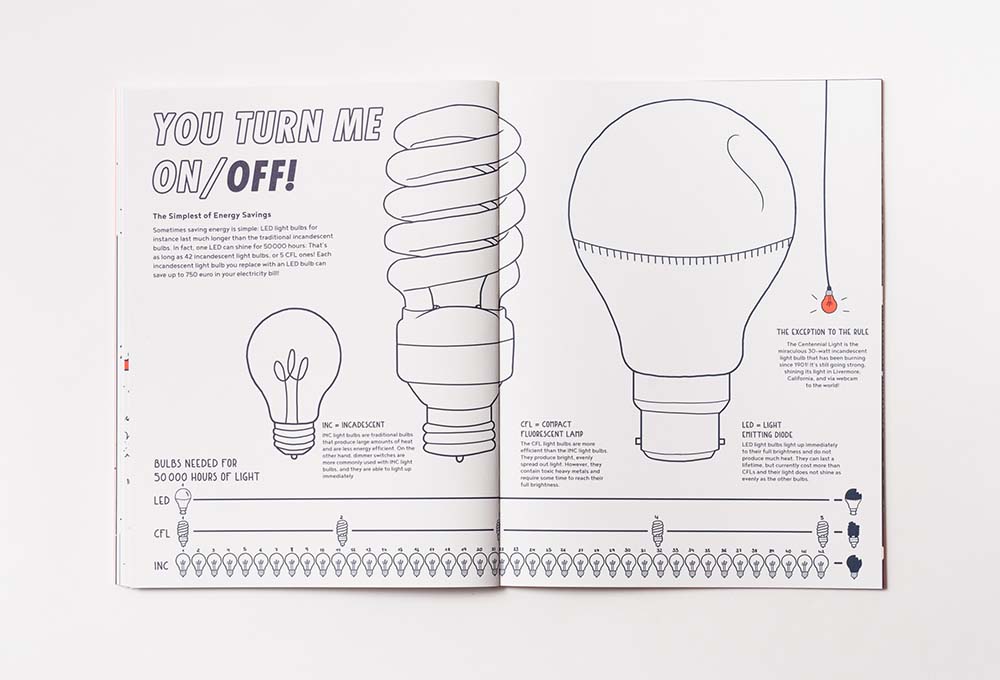 You Turn Me On/Off
The simplest of energy savings
One of the easiest changes you can make to be climate friendly is switching to LED lights. Good for the environment and your wallet!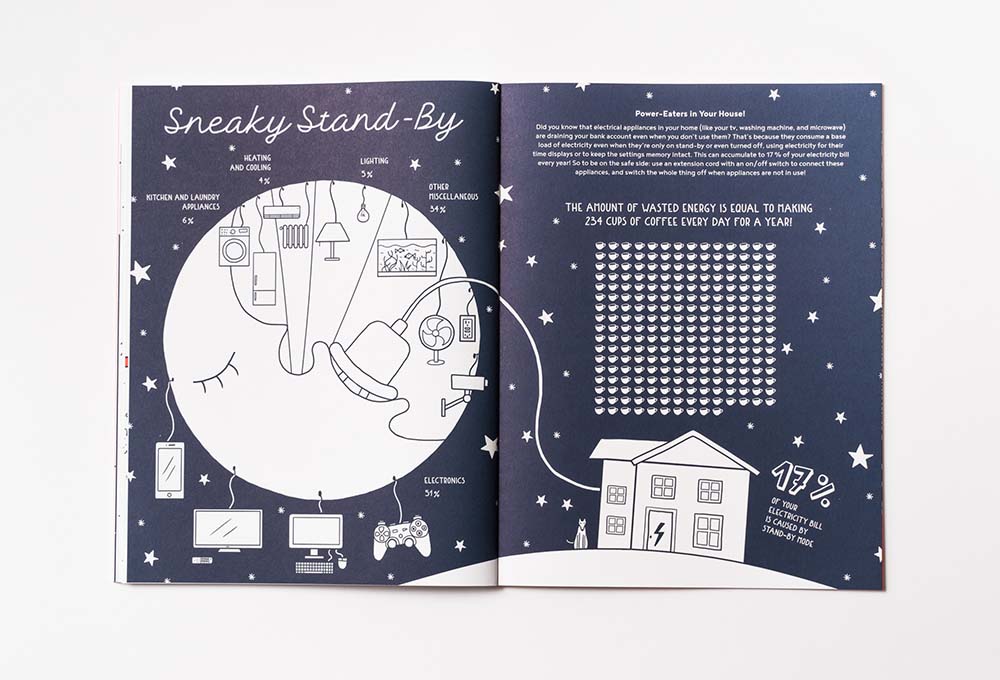 Sneaky Stand-By
Power-eaters in your house!
Household appliances can consume electricity even when they are not turned out!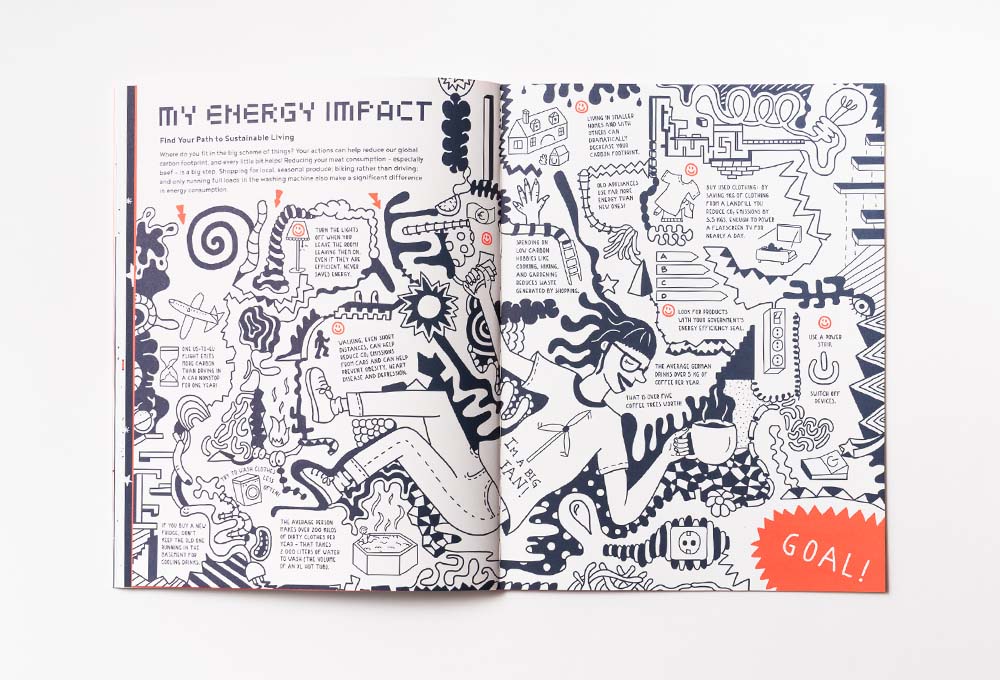 My Energy Impact
Find your path to sustainable living
Each of us has a role to play in the energy transition. Learn here what personal changes you can make to keep our planet safe and green!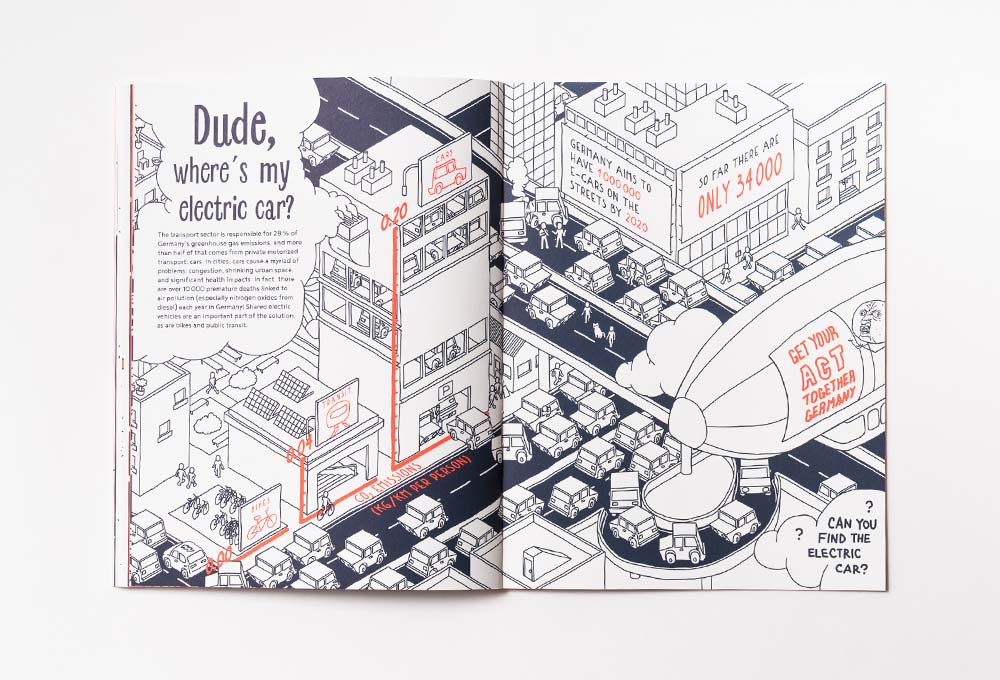 Dude, Where's My Electric Car?
The transport sector is the worst performing in the energy transition. Germany is set to miss its 2020 electric car target by far!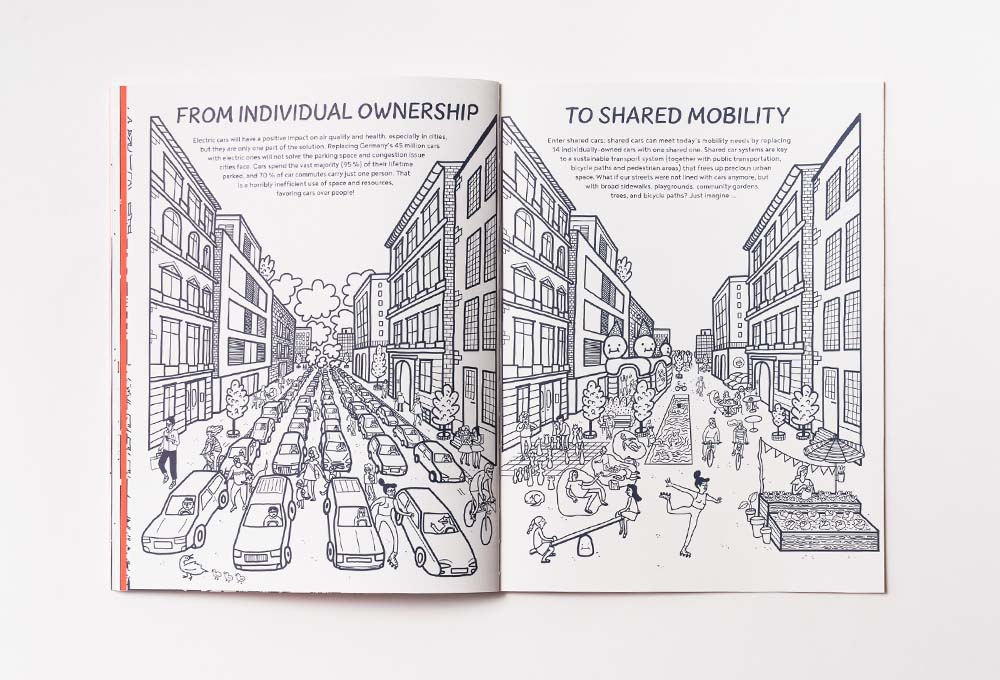 From Individual Ownership to Shared Mobility
Owning and driving a car in a city is an inefficient use of resources and urban space. Shared mobility is the way to go!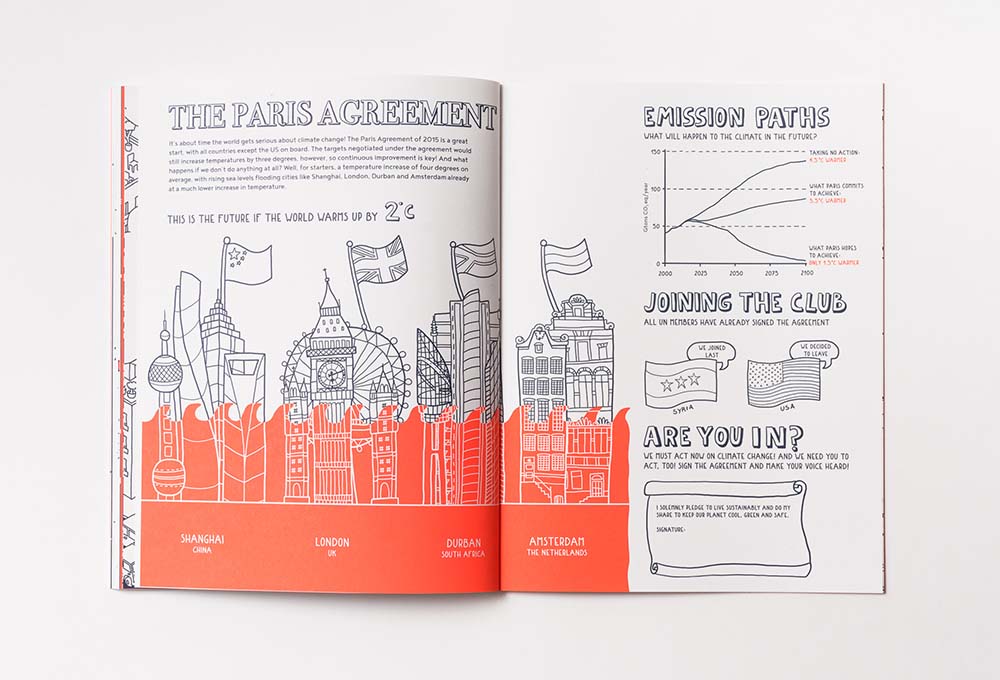 The Paris Agreement
The Paris Agreement is a breakthrough in international climate policy. Learn here what it does and what still needs to be done!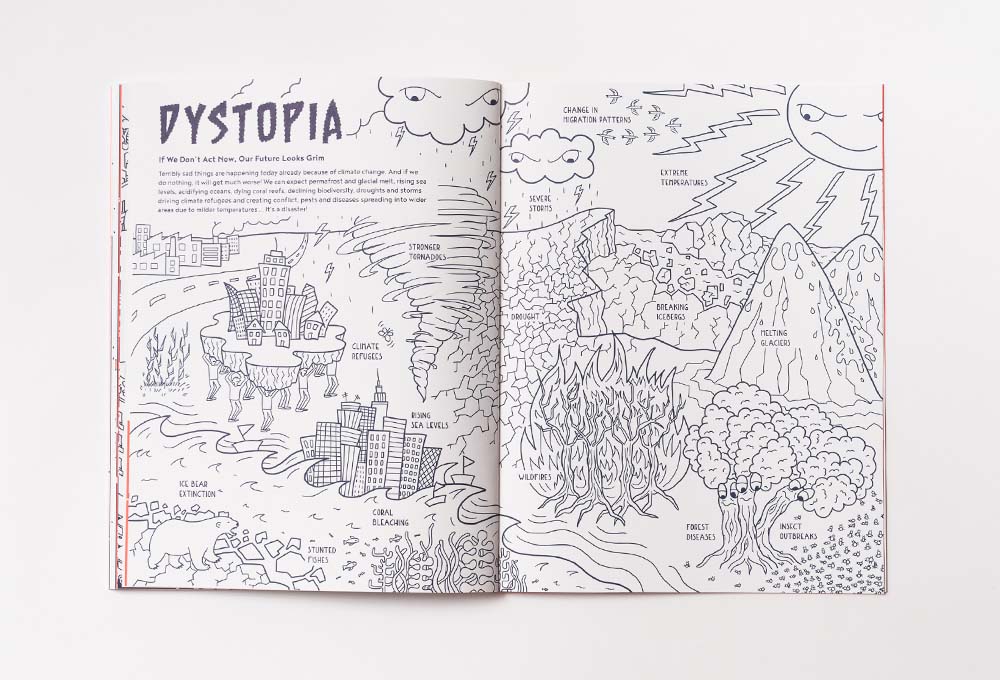 Dystopia
If we don't act now, our future looks grim
It's the end of the world as we know it if we do not curb emissions. Hurricanes, heat waves, floods… It's a disaster!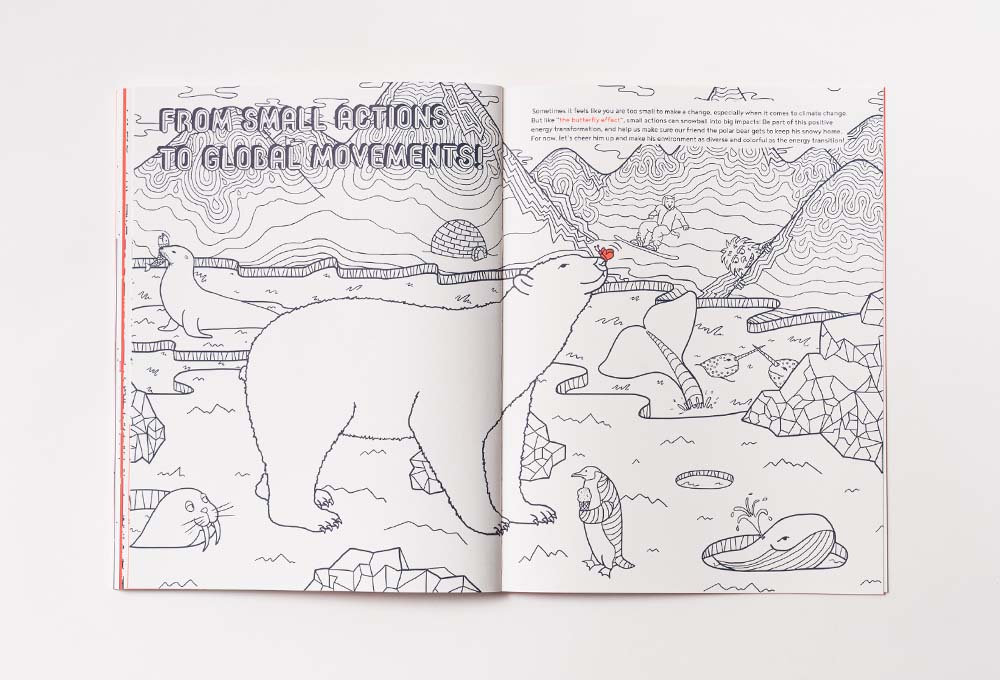 From Small Actions to Global Movements!
Climate change seems overwhelmingly big, but each of us no matter how small have a role to play in changing things for the better.