Was ist eine Infografische Novelle?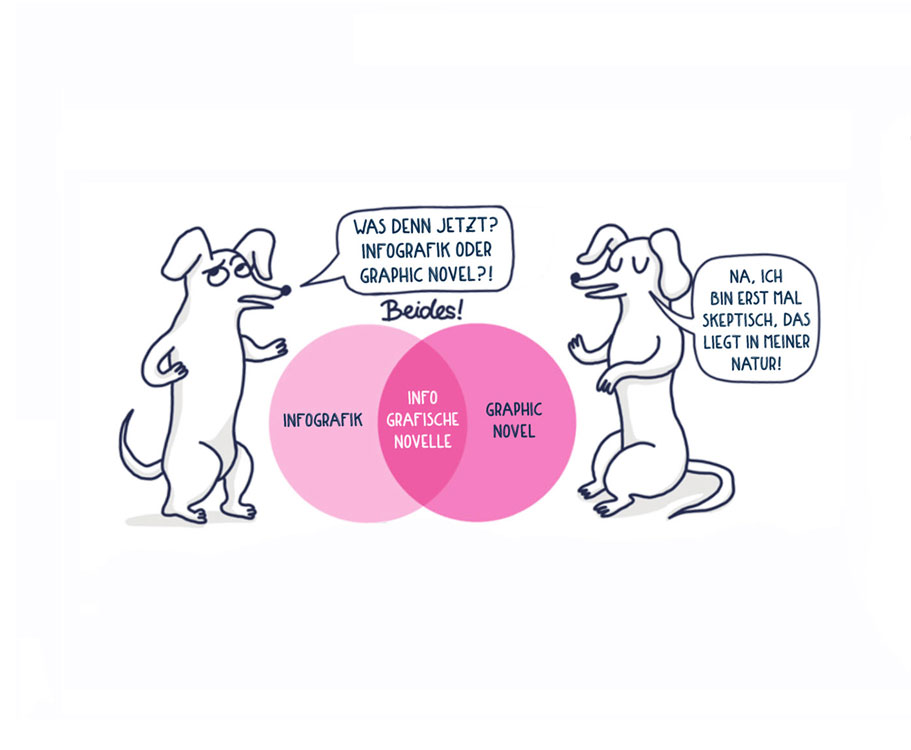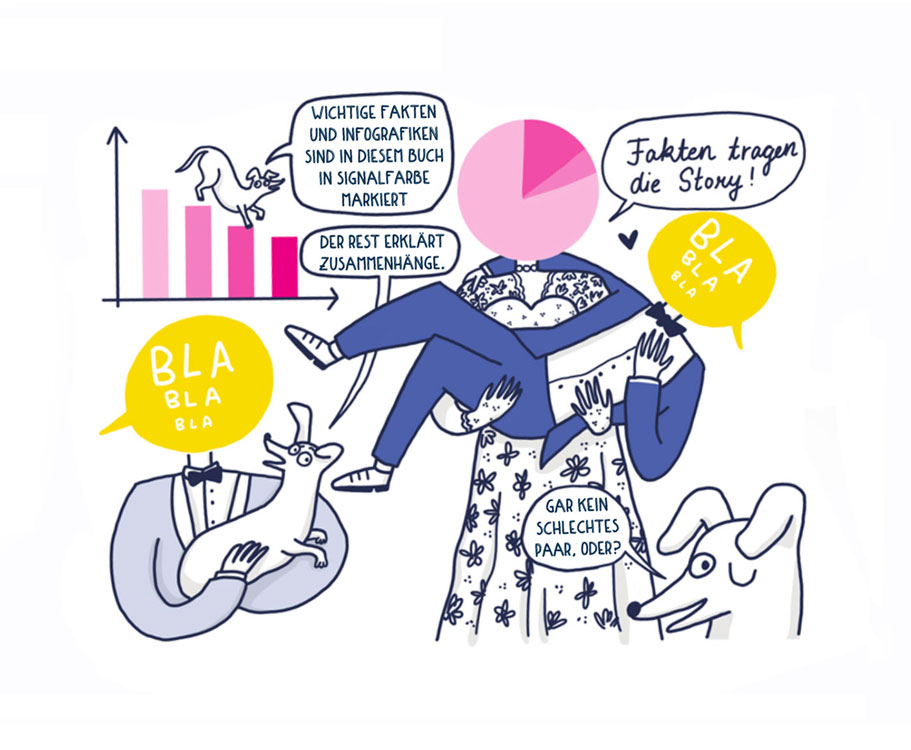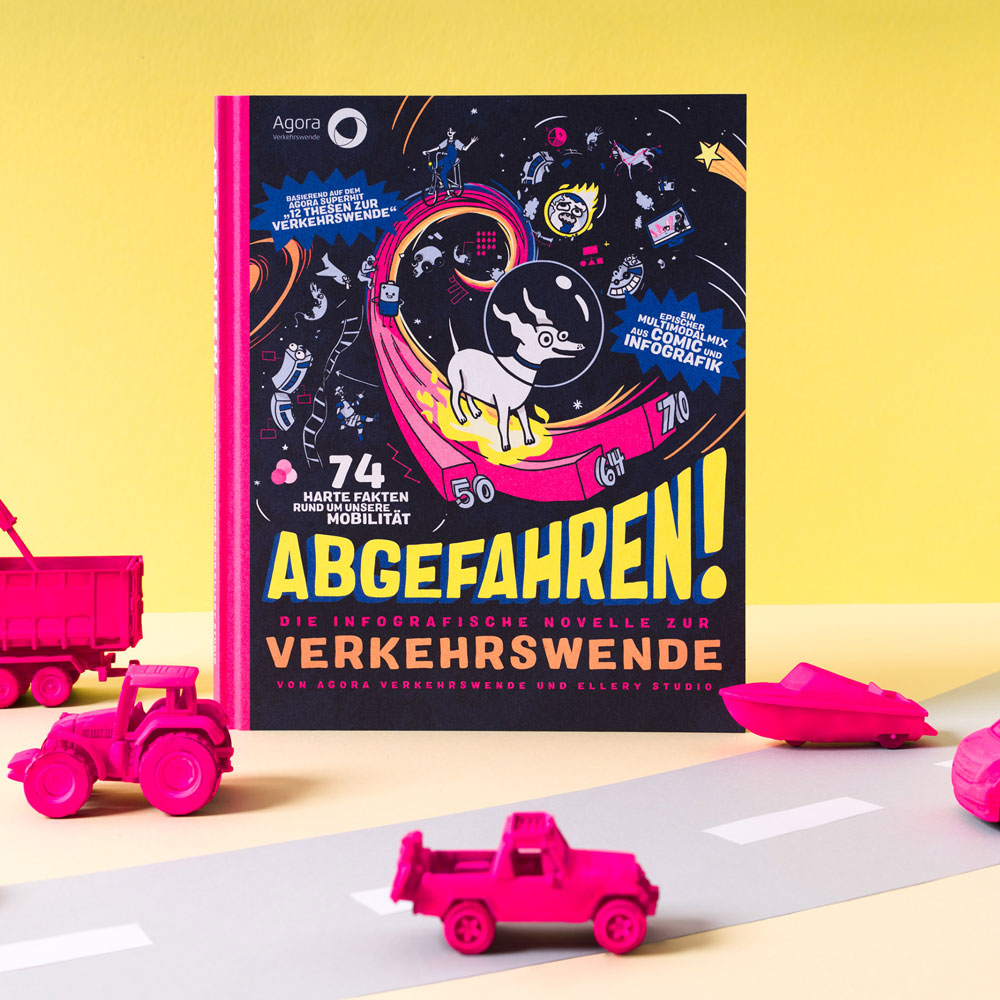 Abgefahren! / Future Ahoy! (available in English and German).
The award-winning comic "Future Ahoy! – An Infographic Novel About Sustainable Transport " is about a family in which three generations talk – and sometimes argue – about transport and mobility.
The story offers many facts and infographics that explain the issues: from the city as a mobility commune to heaven and hell in vehicle automation, from the knight Don Nimbyxote and his fight against wind turbines to the family dog Rudi and his dream of an intact planet.
In this way, the infographic novel combines emotion with information, entertainment with political education. The aim is to reach a wider audience with the topic of climate protection in transport beyond the small circle of experts.
The German edition won a gold medal at the "Malofiej Inernational Infographics Awards" in August 2020. The Malofiej Award is considered the world's most important infographics award. In April 2021, the infographic novel also won gold in the book design category at the international Indigo Award.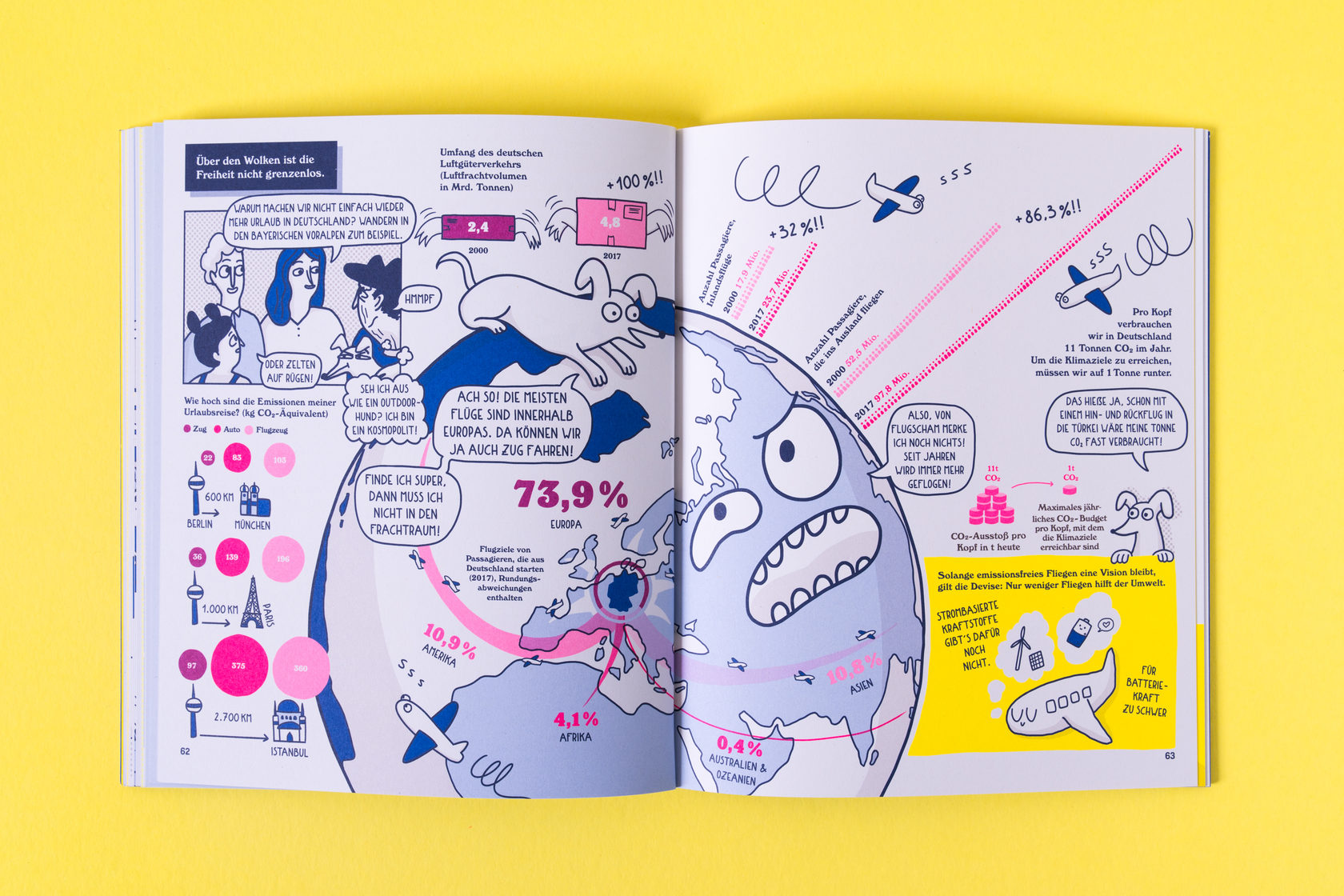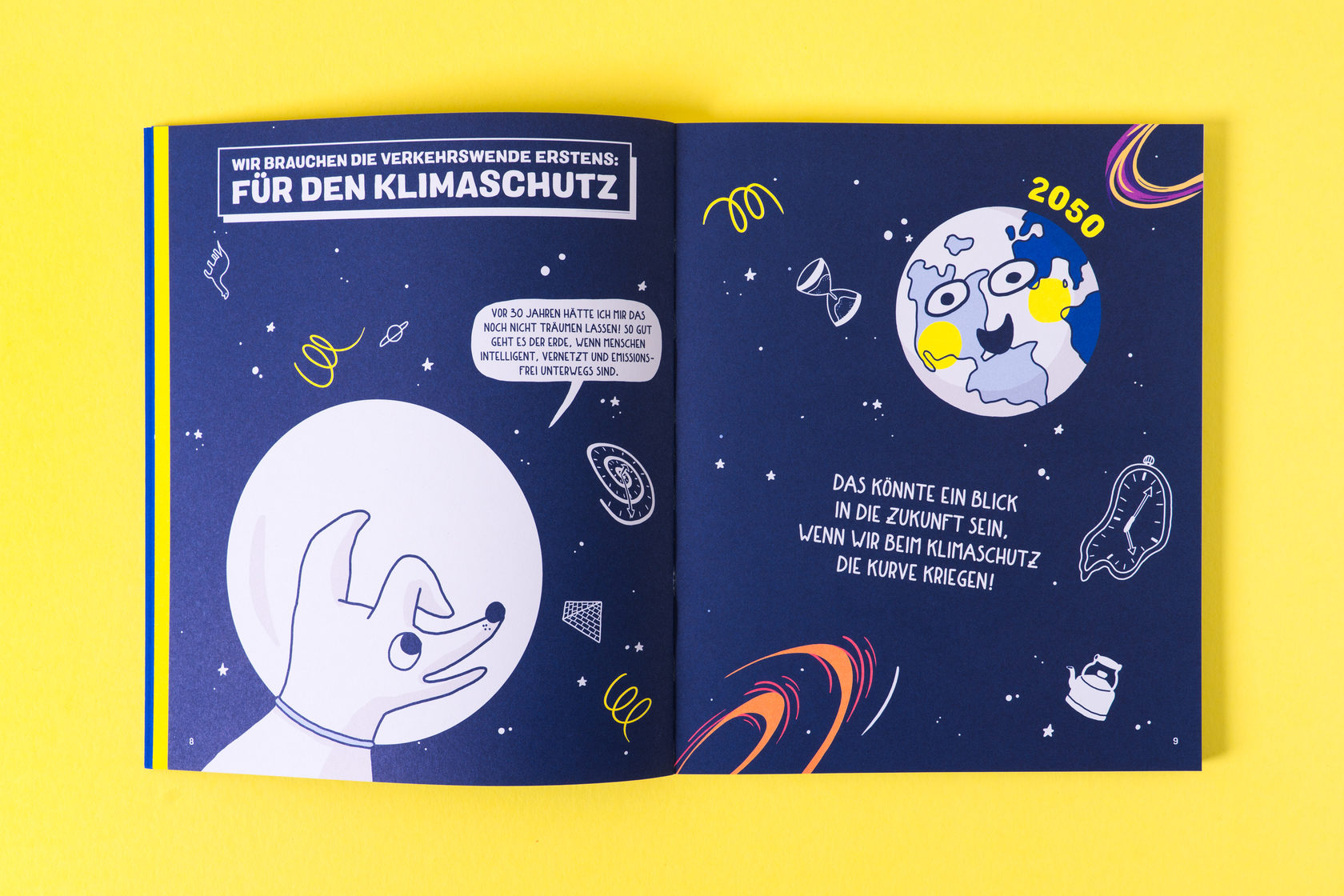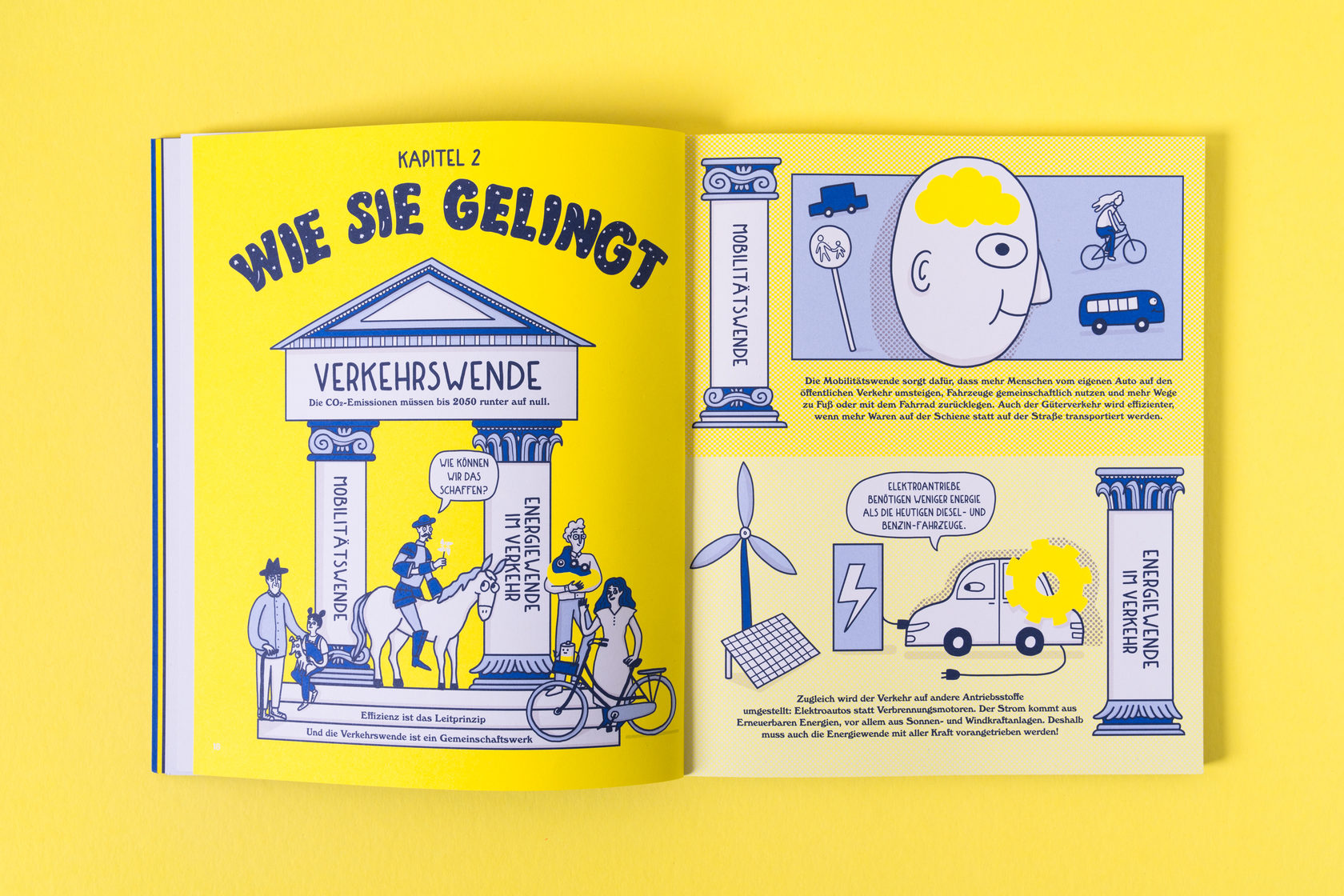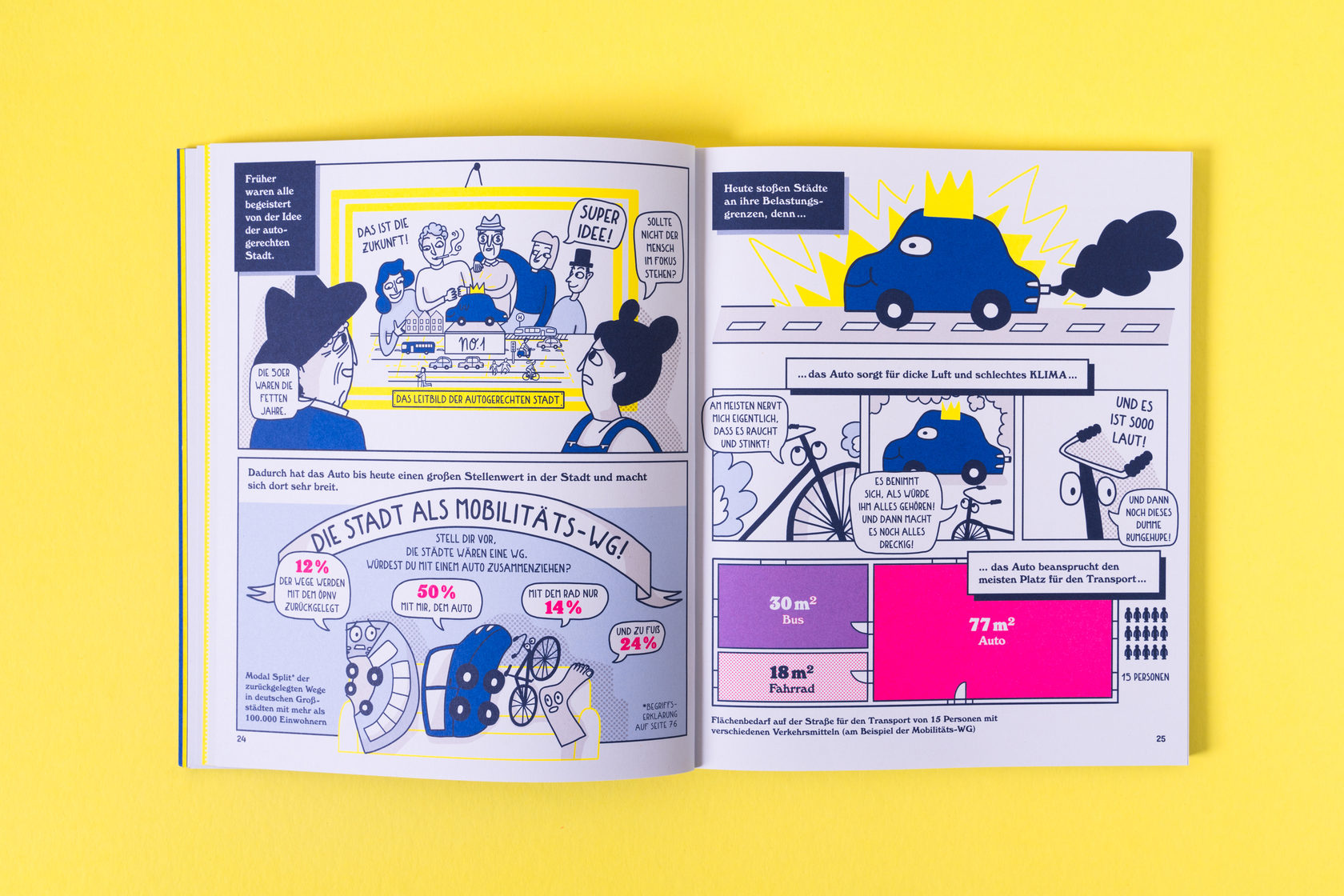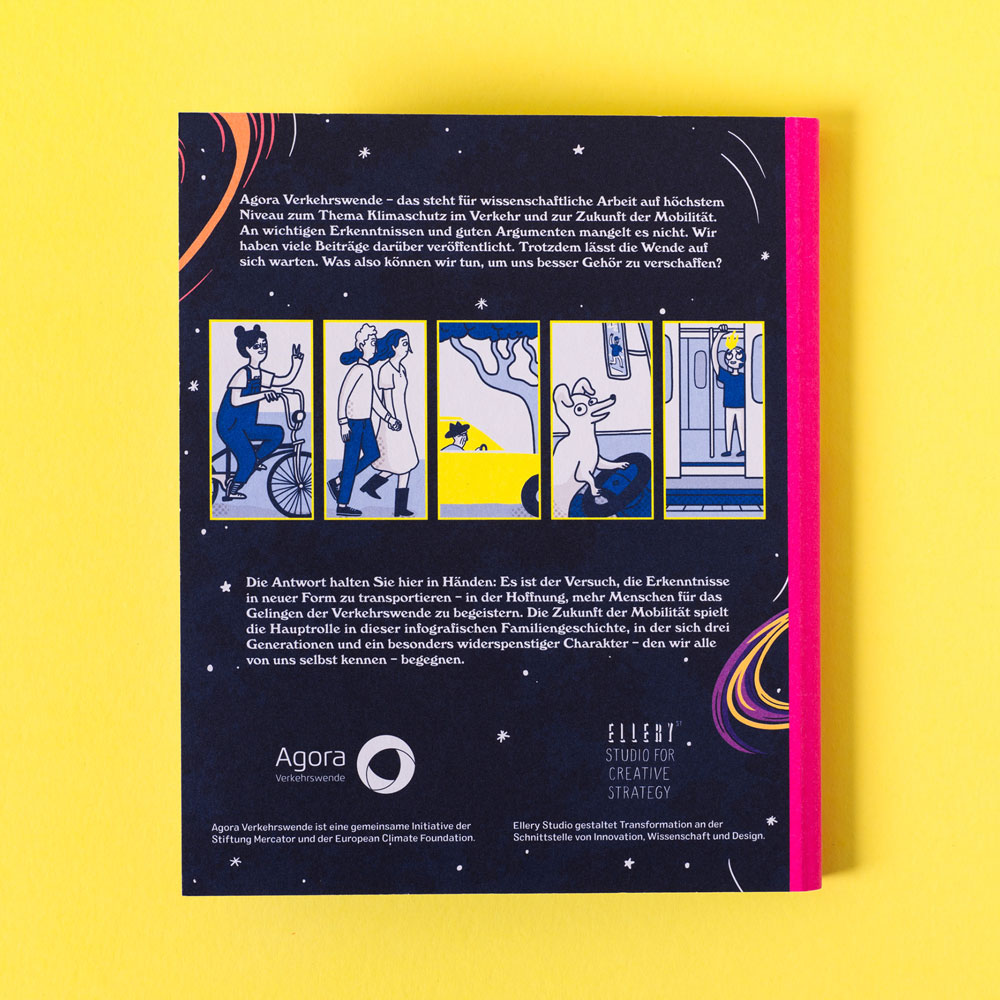 Hardcover: 80 Seiten
Verlag: Ellery Studio / Agora Verkehrswende
Sprache: German
Größe: 21 x 1,3 x 25 cm
Druck: Pantone Farben
Veröffentlichung: 17. Dezember 2019
Status: Lieferbar, solange der Vorrat reicht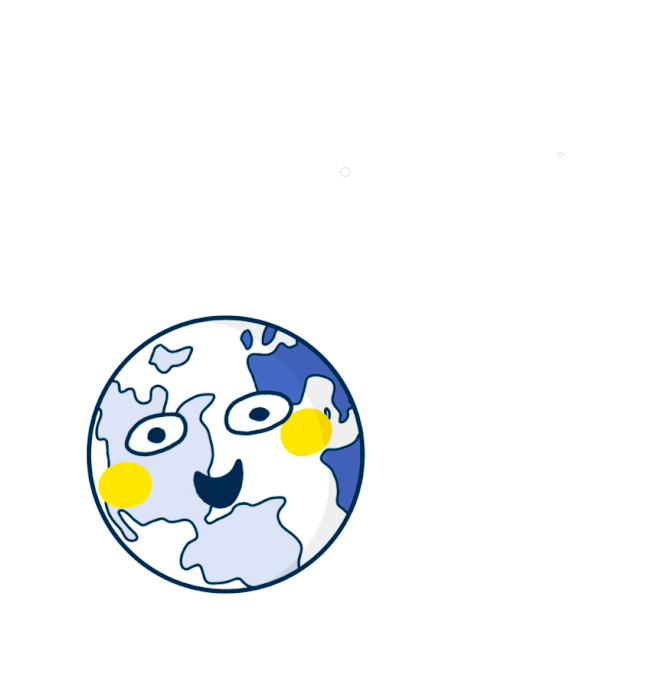 Du bist gefragt:
Tritt in Kontakt mit Deinen lokalen Vertretern*innen, Gemeinden und Entscheidungsträger*innen. Die unterhaltsamen Illustrationen machen das Buch zu einem großen Eisbrecher. Und dank der informativen Grafiken ist es auch ein ideales Werkzeug, um komplexe mobilitätsbezogene Themen vorzustellen.
Halte das Gespräch in Schwung! Wer hätte gedacht, dass es so viel Spaß machen könnte, etwas über den Übergang zu einer klimaneutralen Mobilität zu lernen?