Energy transition colorfully explained.
This book helps break down some of the most complex topics about energy transition. With playful infographics and fun illustrations you can learn while participating in a relaxing activity: coloring.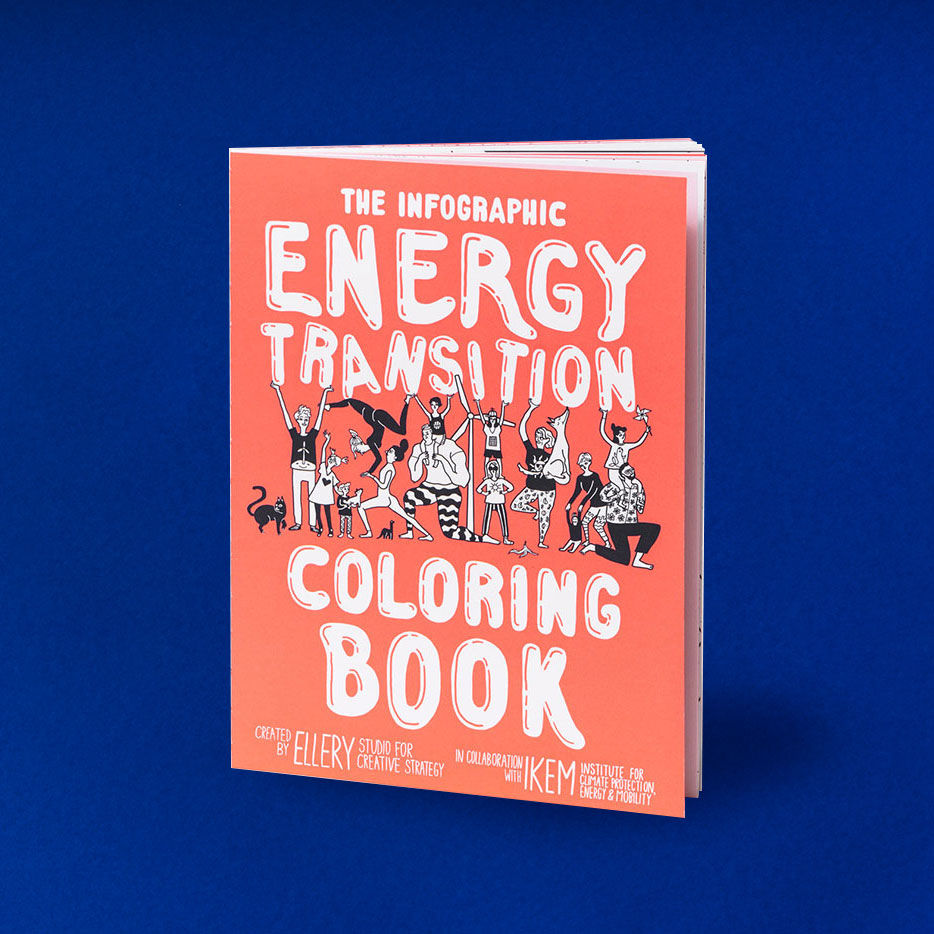 The Infographic Energy Transition Coloring Book (IETCB) is a unique visual communication and education tool that uses infographics to engage people of all ages in the conversation on climate change and renewable energy.
Created by Ellery Studio and the Institute for Climate Protection, Energy and Mobility (IKEM), this award-winning publication breaks down hot topics in climate and energy into an enjoyable activity, helping to understand and absorb information in a fun, refreshing new way. In this newly-launched 3rd edition, the IETCB is reborn with the latest facts and figures, and with an additional spread on the global movement Fridays for Future.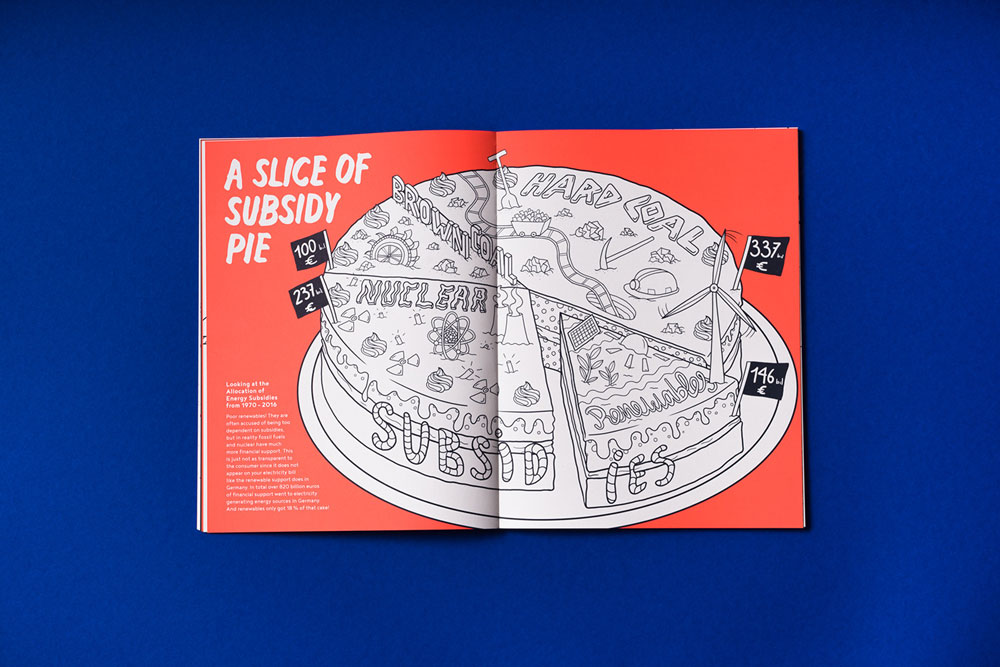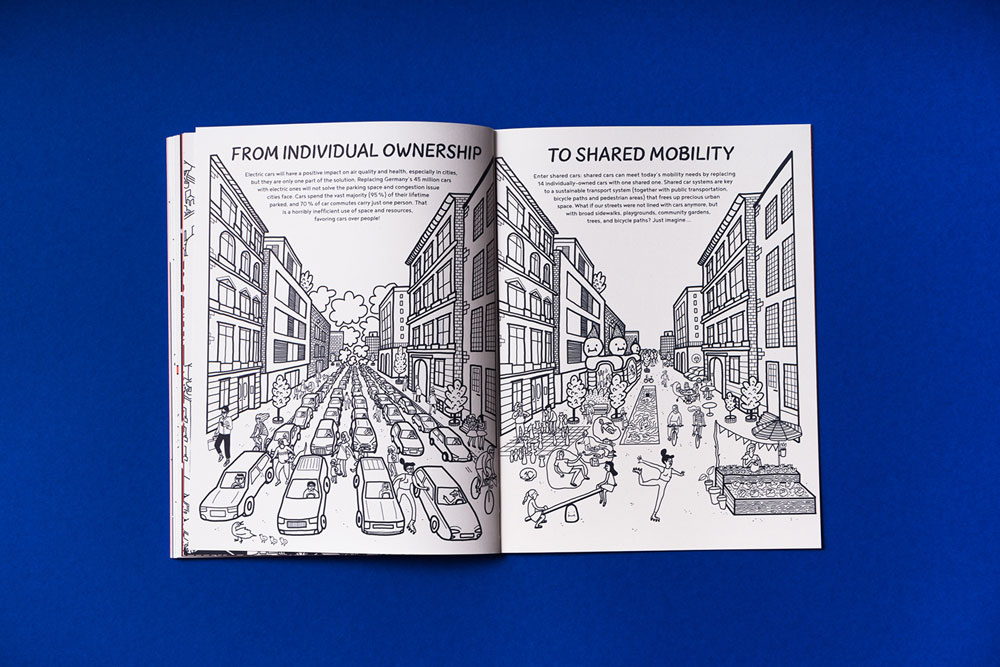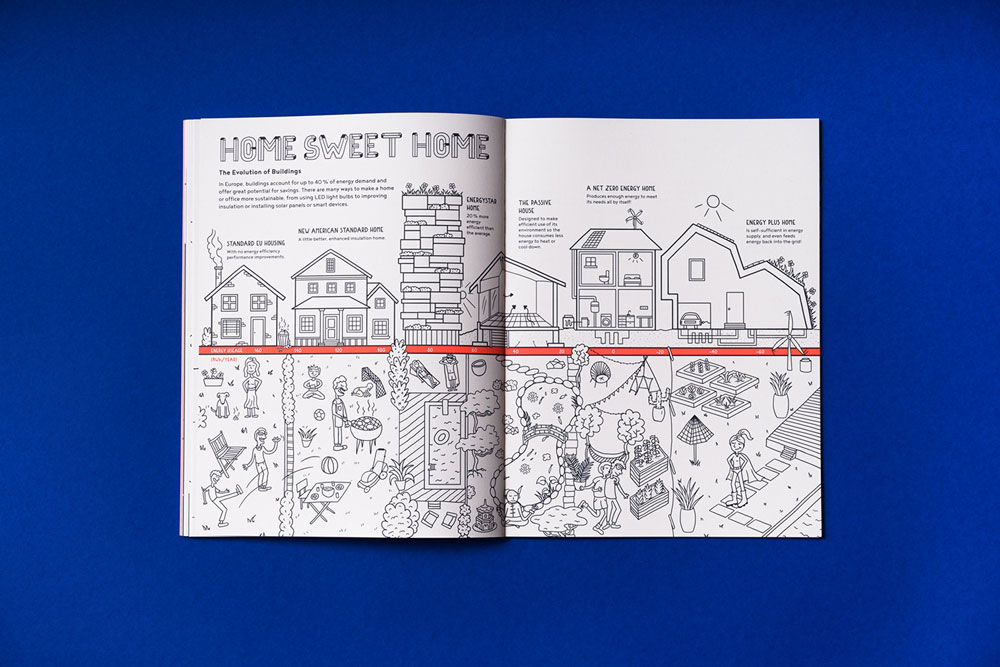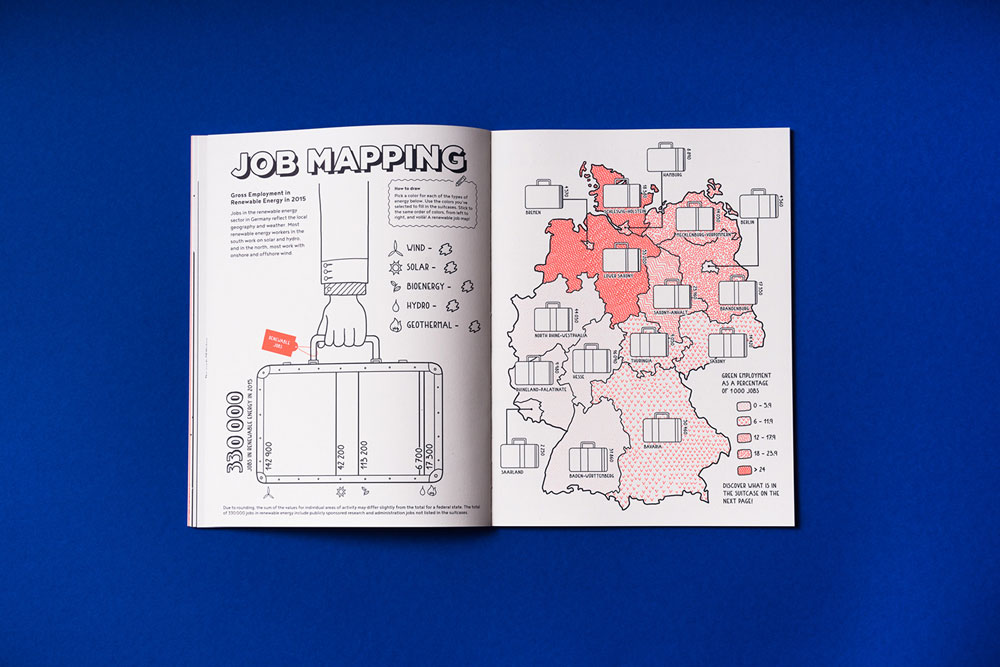 Officially One of the World's Best Infographic Publications
We won Gold (Criteria Innovative Format) and the Main Award 'Climate Change and Environmental Commitment Best Graphic Award' at the prestigious Malofiej Infographic Awards and were able to position ourselves between winners such as The New York Times, National Geographic, The Washington Post and The Guardian. Shout out to our partner and co-author IKEM – Institut für Klimaschutz, Energie und Mobilität!
It's your turn:
The IETCB offers a great way for you to engage with your own local representatives, communities, and decision-makers. The fun illustrations make the book a great ice-breaker. And thanks to the info-packed graphics, it's also an ideal tool for introducing complex climate-related issues.
With a new, up-to-date edition of the IETCB, we can keep the conversation going! Who knew learning about energy subsidies could be so fun?